I have been making this recipe for cranberries since Jesus was a boy. Well maybe not that long. For the record I was not alive when Jesus was a child, but if I was I would have been making cranberries this way. It's a family favorite and it's just not Thanksgiving or Christmas dinner without this cranberry relish on the table.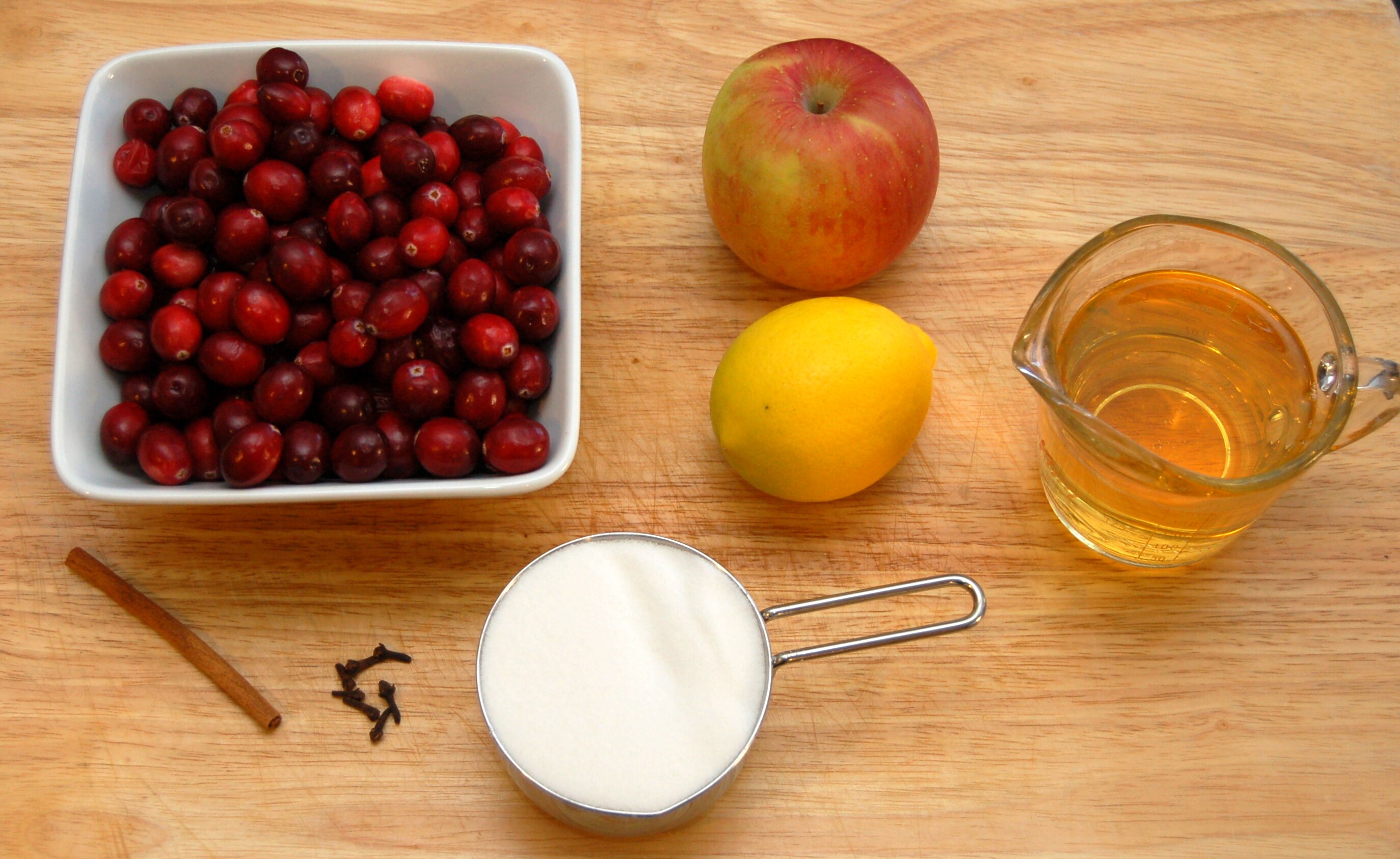 One thing I always do a couple of days ahead of a holiday meal is the cranberry sauce; it actually tastes better after a day or two in the fridge. Homemade cranberry sauce is one of those recipes that seem like its a lot of work but really isn't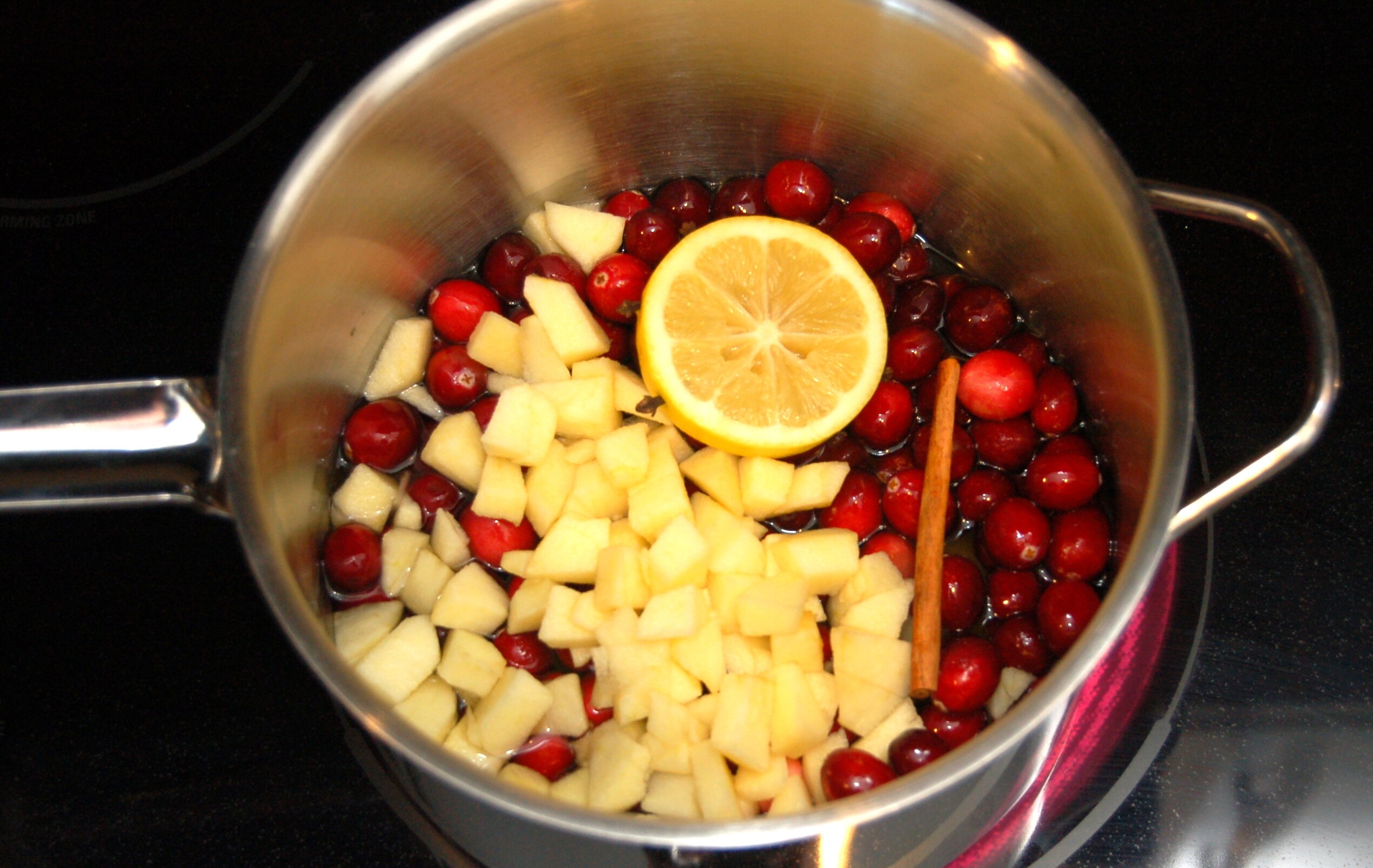 Place all ingredients in a saucepan. You might notice in the picture I put the cloves in the rind of the lemon, they are easier to fish out later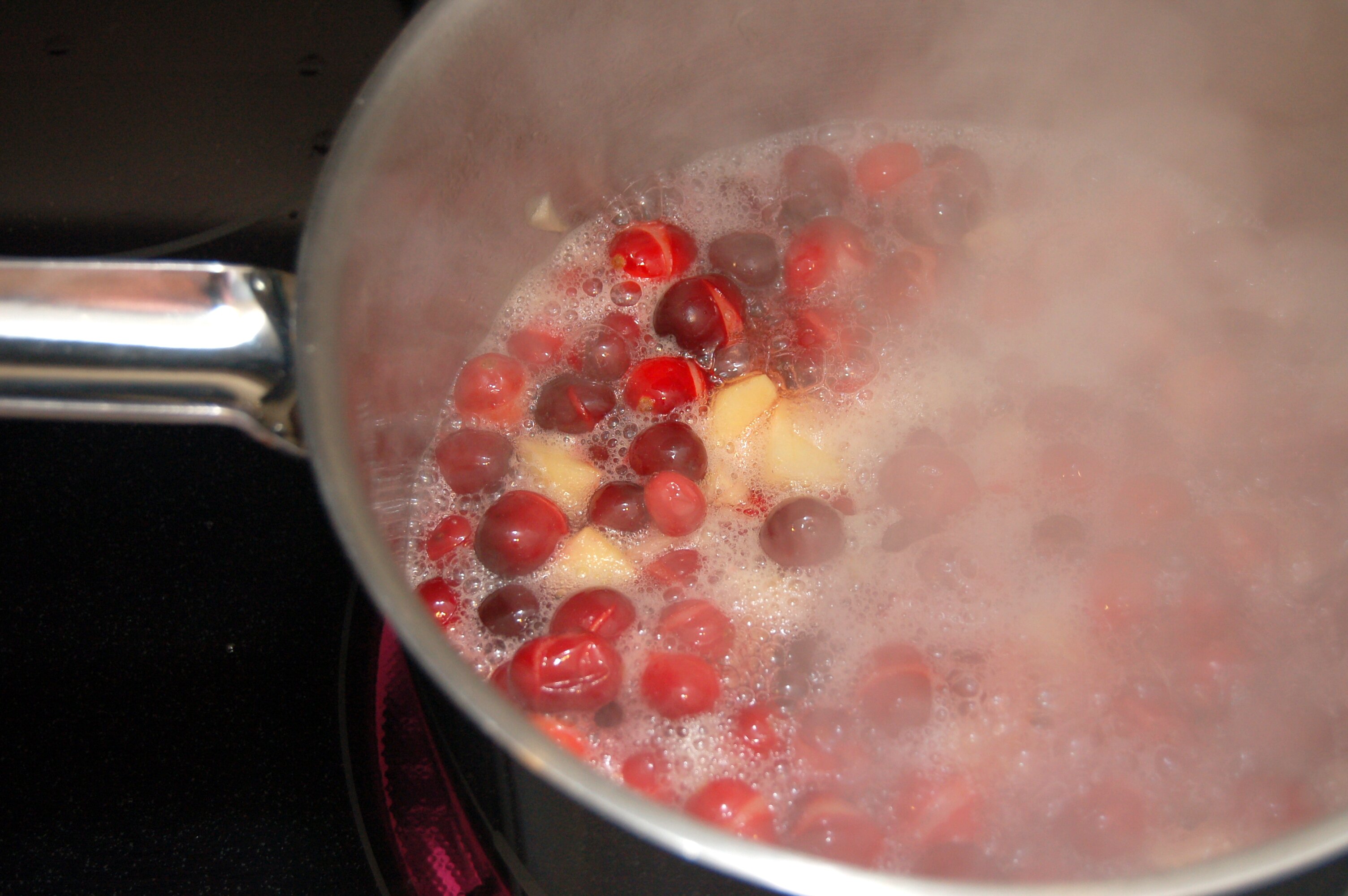 Bring to a boil, then simmer for 20 minutes and you're done! Chill in the fridge until you are ready to serve.  Marilou Patricia Sande
Be sure to check out this recipe for Make Ahead Mashed Potatoes
Print This Recipe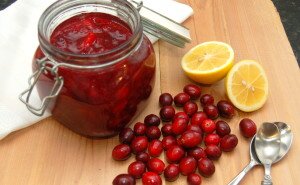 Amazing Cranberry Relish
Simple but delicious recipe for homemade Cranberry Relish.
Yield: About 2 cups
Ingredients:
12oz fresh cranberries
¾ cup sugar (add a 1/4 cup more if you like a sweeter sauce)
1 cup apple juice ( If you like boozy berries replace half the apple juice with Grand Marnier)
1 apple peeled and chopped
¼ cup cider vinegar
1 cinnamon stick
6 whole cloves
1 large slice lemon

Directions:
Stick the cloves into the rind of the lemon and put in a large sauce pan. Add the rest of the ingredients and bring to a boil. Reduce heat and simmer for 20 minutes. Put in fridge until ready to serve. Remove lemon and cinnamon stick before serving. Should last in the fridge for about 7 days.
EasyOnTheCook.com