Oh pierogi, how can a little piece of dough stuffed with potato and cheese taste so darn good? I've had a hankerin' for the eastern european potato dumpling since I was a bridesmaid for a good friend that I had met through work. At her fabulous wedding buffet there was pan after pan of delicious Pierogies that her Mom and Aunties had lovingly handmade. It was a family tradition! No matter how fancy the wedding or how posh the venue no wedding in that family was complete without at least a billion homemade pierogies.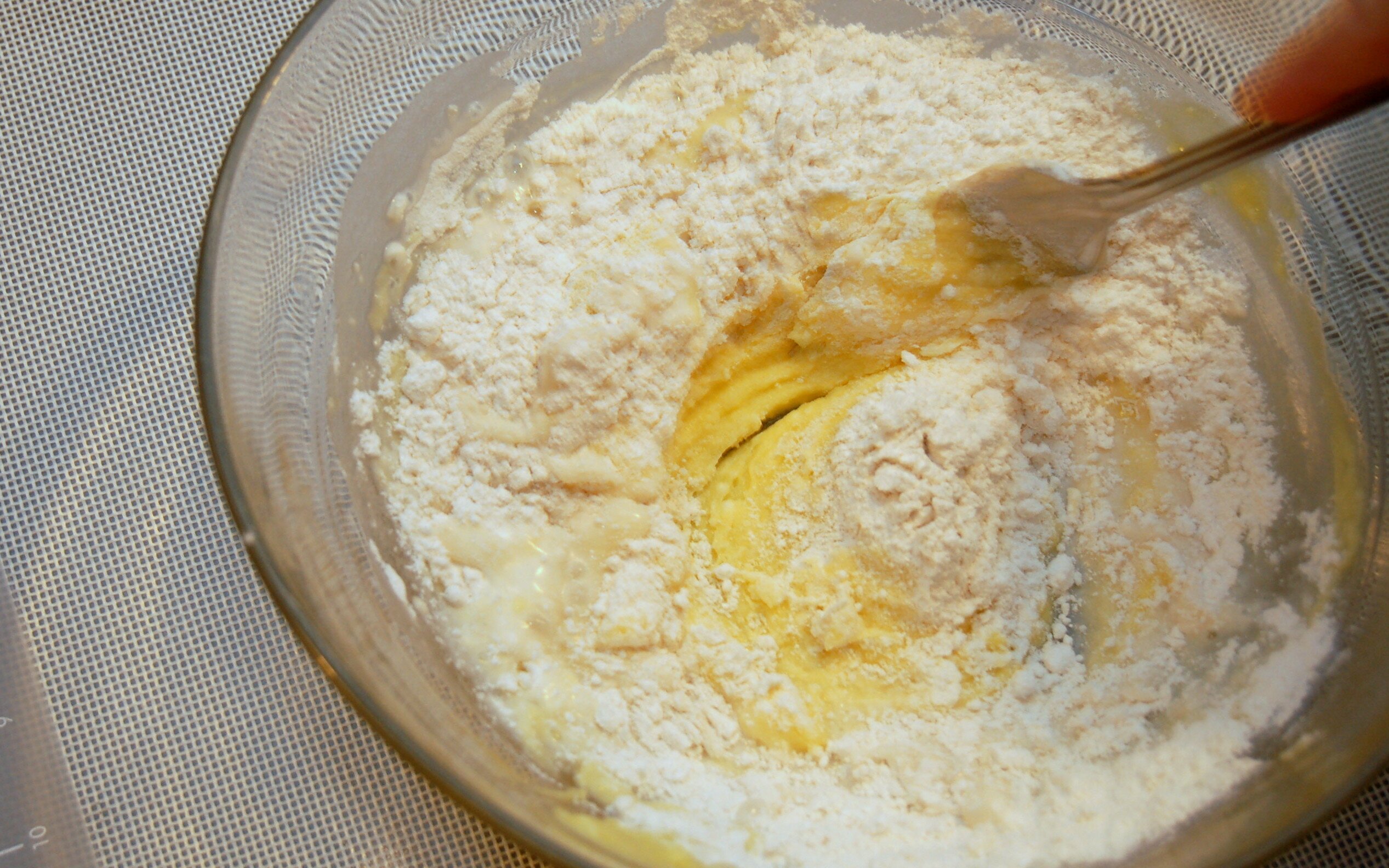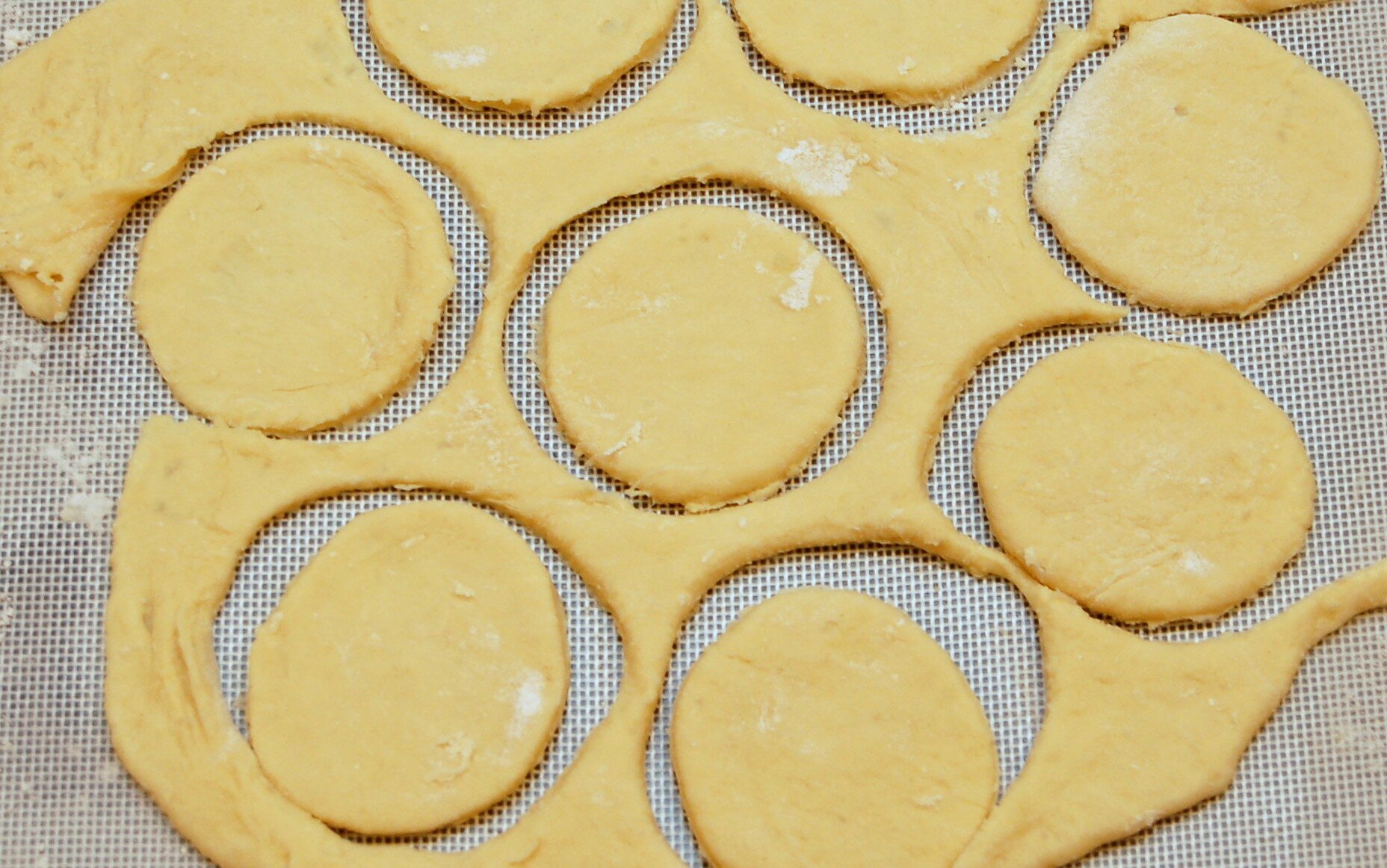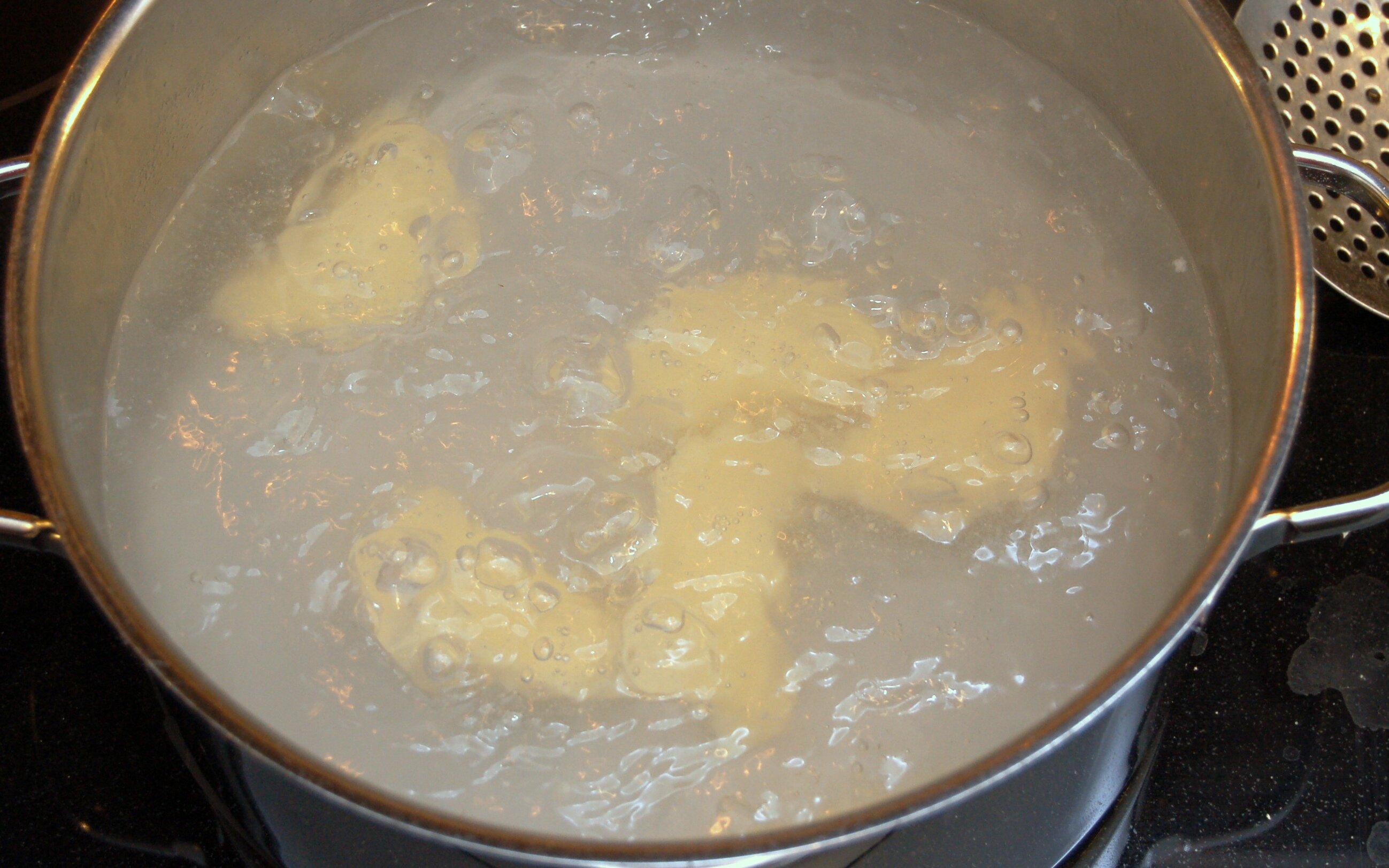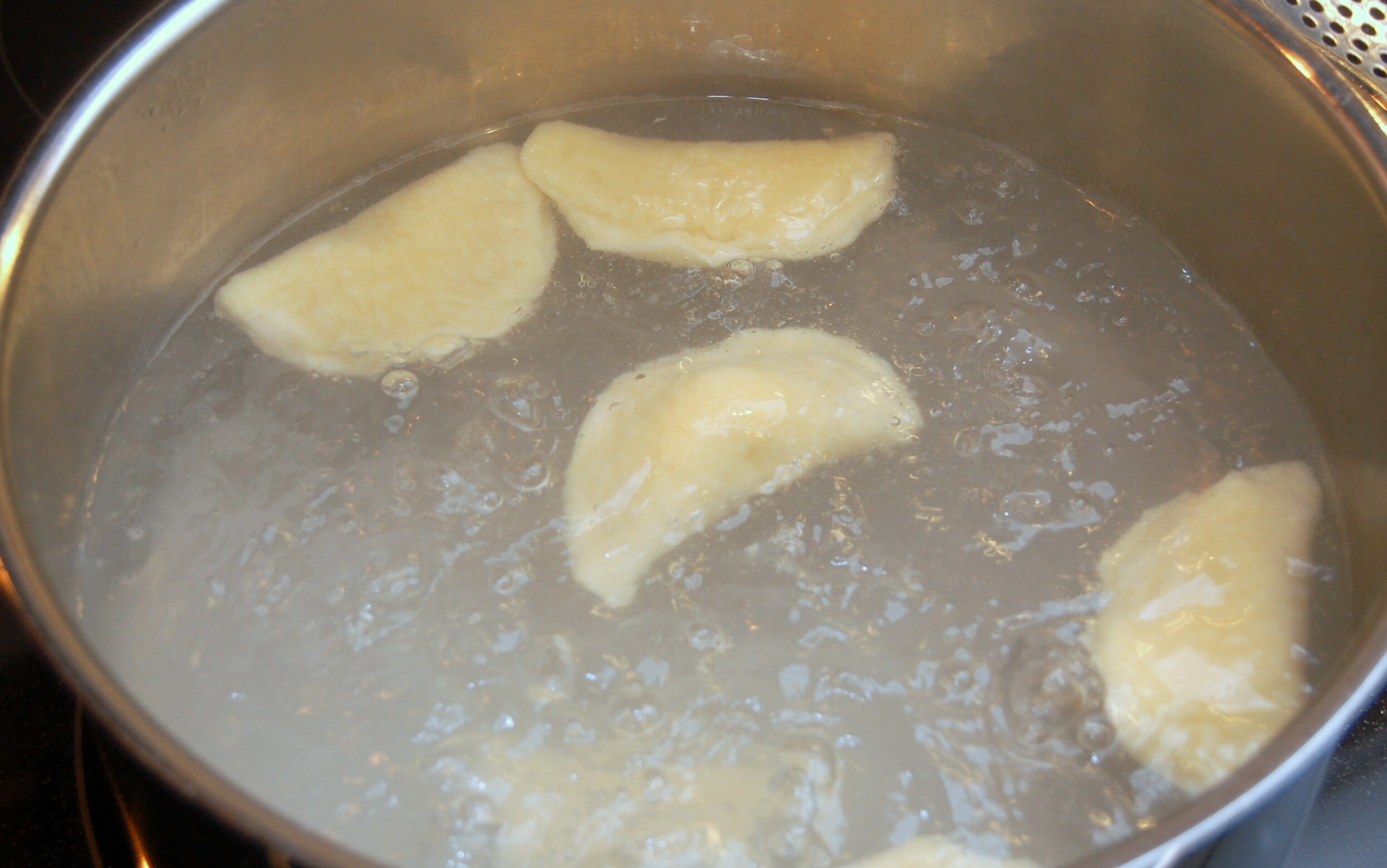 Print This Recipe
Homemade Pierogies
Step by step instructions for making your own homemade pierogies
Yield: About 30 pierogies
Ingredients:
1/2 cup cold mashed potatoes
2 tablespoons shortening
3 egg yolks
1/2 cup warm water
1 3/4 to 2 cups flour
1 teaspoon salt
1 teaspoon cream of tarter

1/2 cup sharp cheddar cheese
1/2 cup mashed potatoes
1 egg whites
salt and pepper to taste

Directions:
Combine mashed potatoes, shortening and egg yolks in a bowl. In another bowl mix flour, salt and cream of tarter. Add flour mixture to mashed potato mixture a small amount at a time, alternating with the water. Cover with plastic wrap and let stand 10 – 15 minutes.
Roll out dough to about 1/8th of an inch thick, cut with a 3 inch round cookie cutter.
Place about 1 heaping teaspoon of filling on each round, then fold and pinch edges together.
To cook, bring a large pot of water to a boil. Add perogies in batches to boiling water and cook just until they float and puff slightly. (about 5 minutes)
Remove from water. Perogies can be served at this point, or fried in a pan with oil (and I add a bit of butter) until golden brown.
EasyOnTheCook.com