Here is the easiest and most delicious, simple, appetizer ever, and I have been making it to rave reviews for years. It's called Onion Cheese Bites and it's from a cookbook called Pam Cooks. Through the magic of the internet I was able to contact the author, Pam Collacott, and ask if I could share the recipe with our readers. To my delight, she said yes! While the original cookbook this recipe comes from is now out of print, Pam has another cookbook out you can order from her website www.pamcooks.com. It's called Buns in the Oven: Great Recipes for Today's Families and she wrote it as a fundraiser for an organization that she volunteers with that helps out young families at risk. All of the profits from the book sales go to the program.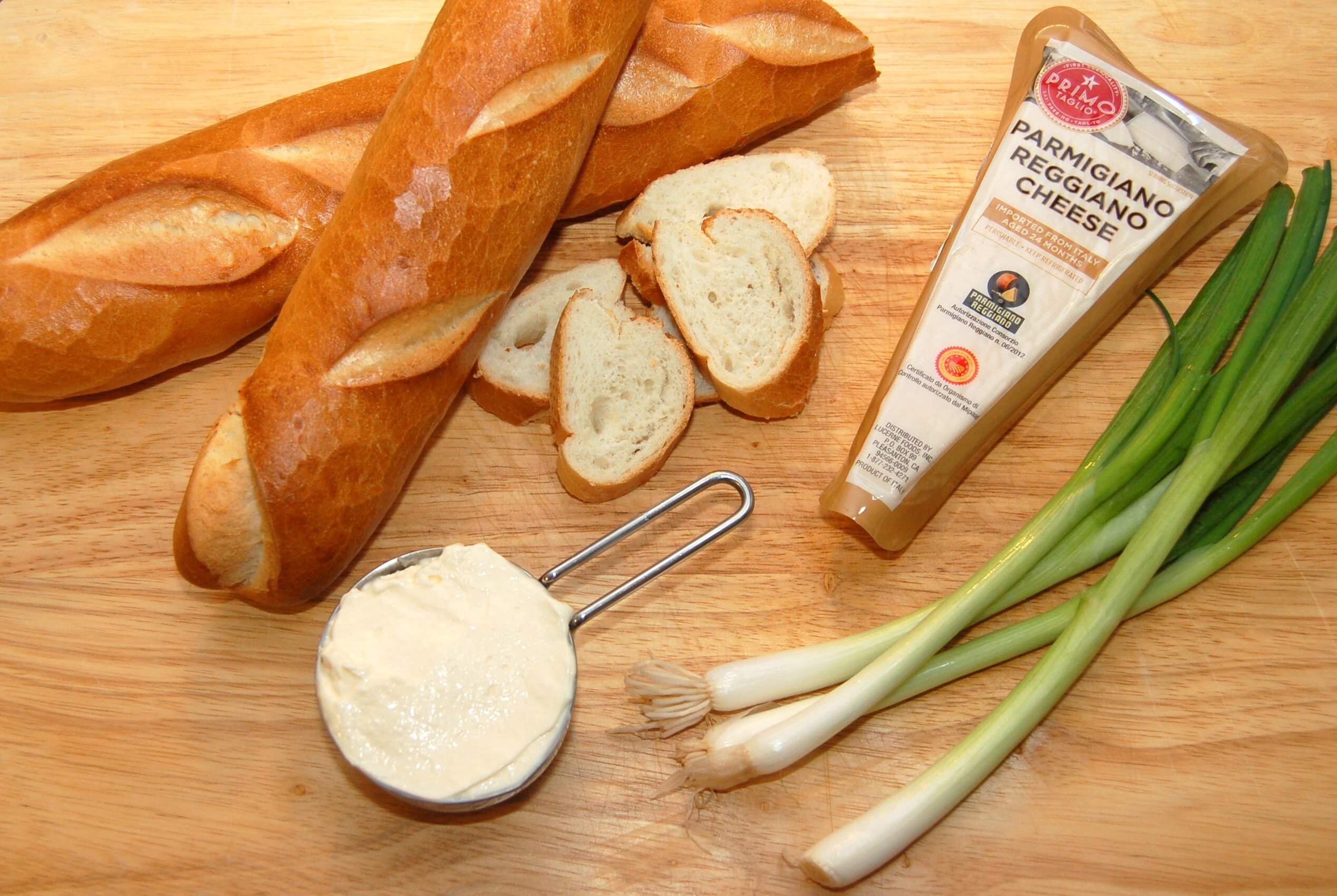 Just a few easy ingredients to make a delicious easy appetizer.
Mix onions, mayo and Parmesan cheese together. The Key to this recipe is using the real stuff when it comes to the cheese, Parmigiano Reggiano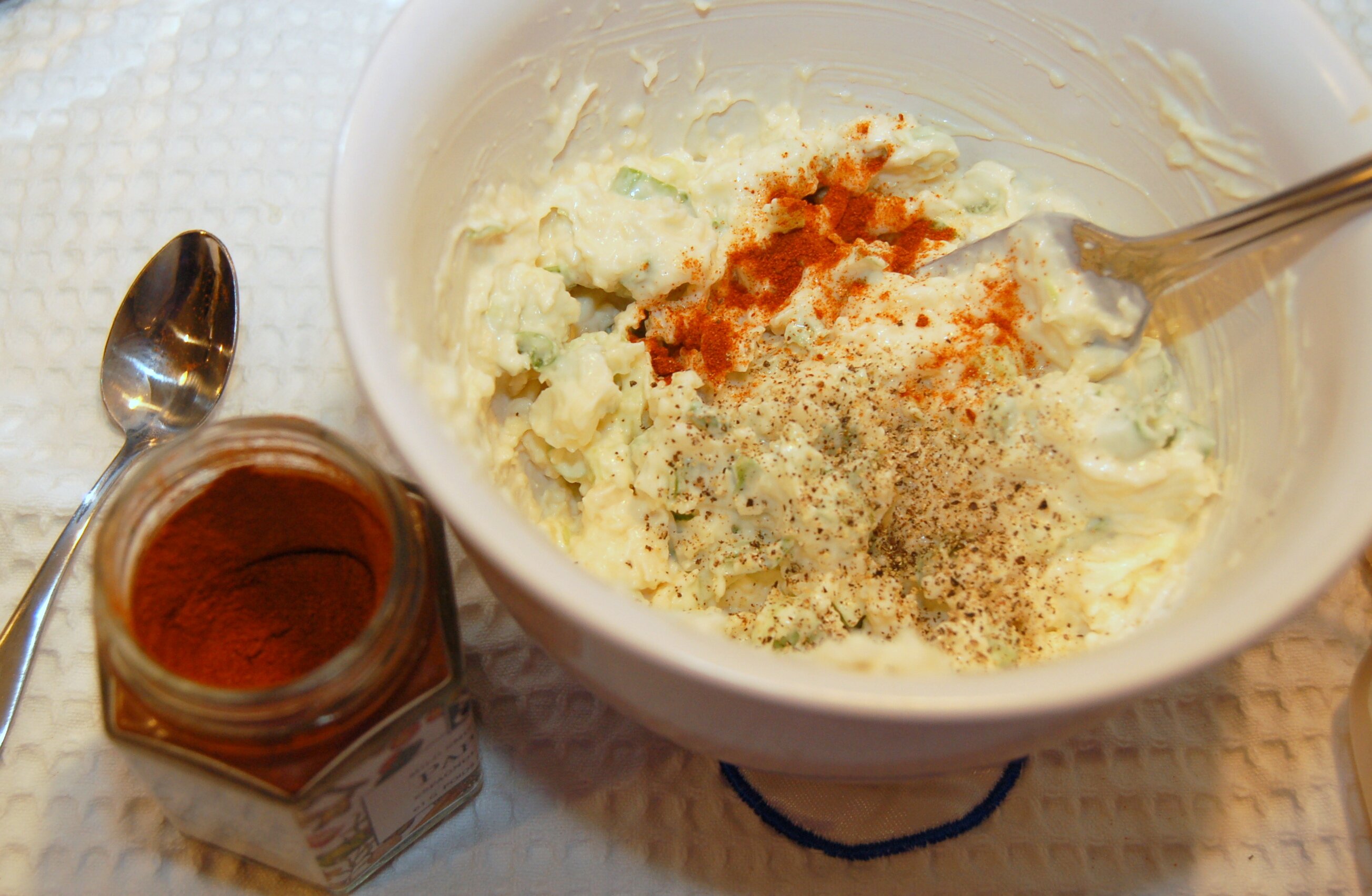 Add a little Paprika and Pepper to taste
Slice the baguette, not too thick!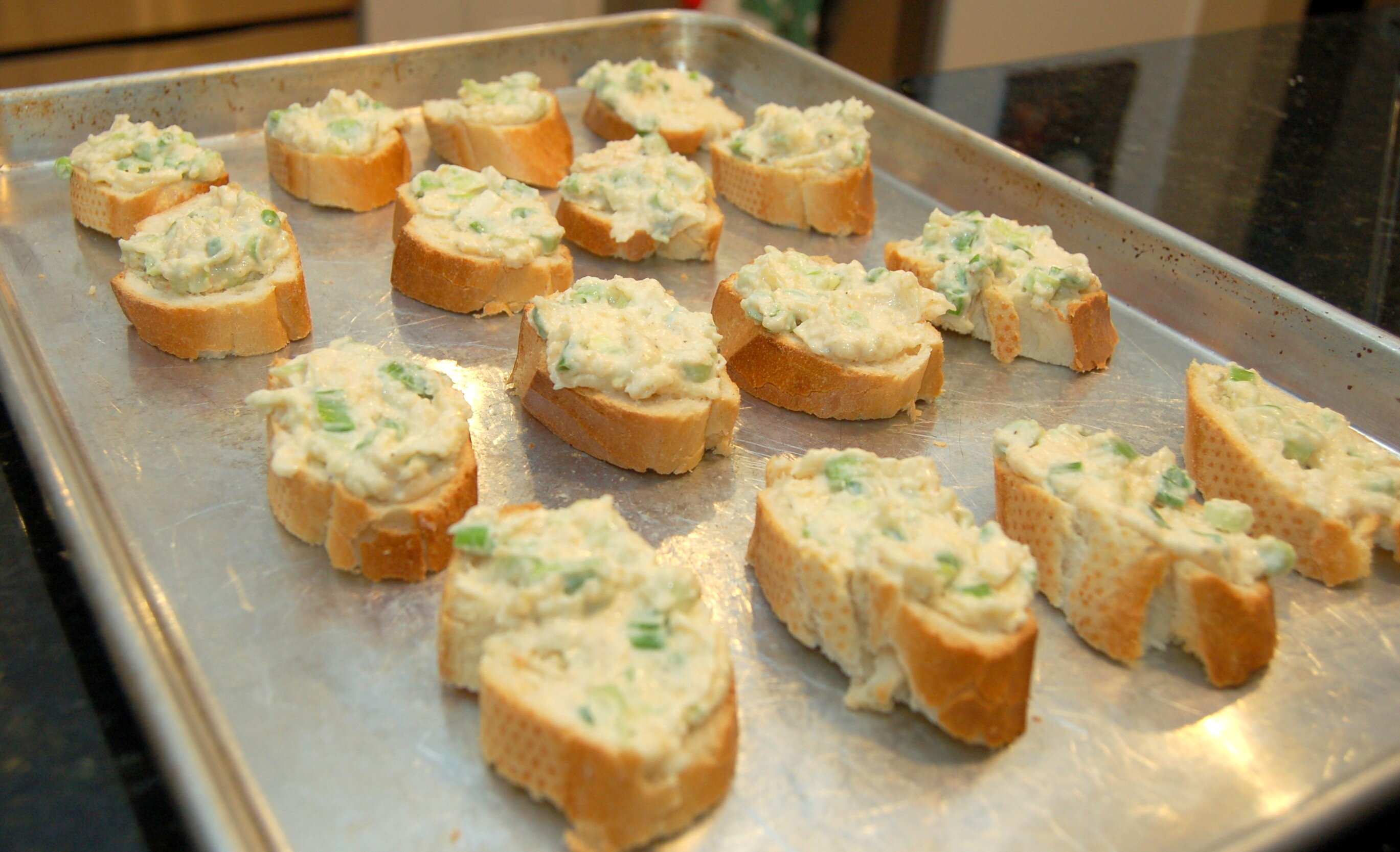 Spoon 1.5 teaspoons of the mixture on each baguette slice.
Broil for 3-5 minutes until puffed and bubbling. Watch closely!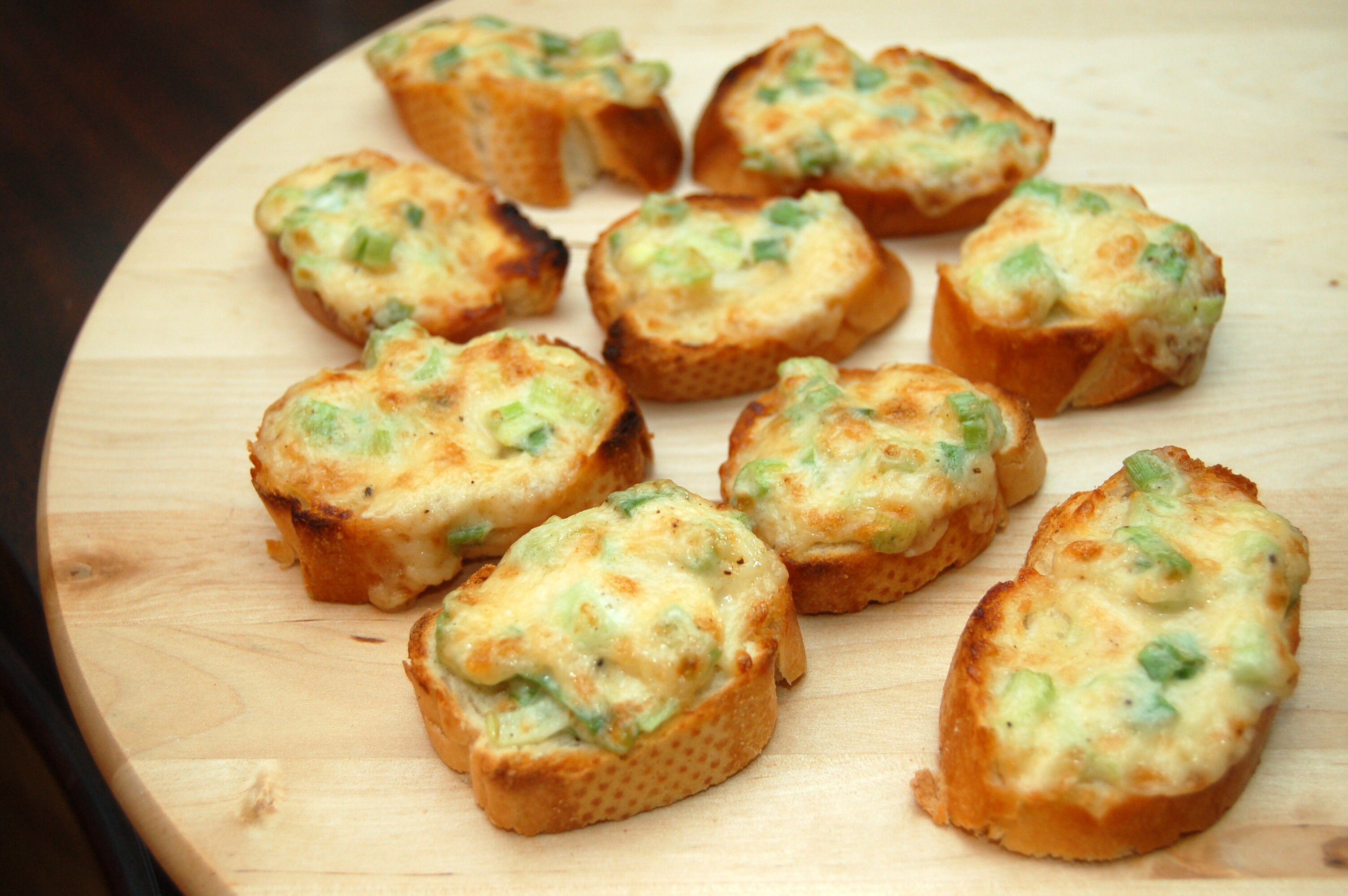 And there you have it, an easy and delicious appetizer perfect for guests!
Print This Recipe
Onion Cheese Bites by Pam Collacott
The most delicious, simple, and easy appetizer ever.
Yield: 24 cheese bites
Ingredients:
¾ cup grated Parmesan cheese (Parmesan Reggiano for the best flavour)
½ cup minced green onion
½ cup light mayonnaise
Paprika
Pepper, to taste
1 baguette cut into 24 slices, ¾ -inch thick

Directions:
Mix first 5 ingredients well. Spread about 1 ½ teaspoons of mixture on each baguette slice. Place on a baking sheet.
Broil 3 to 5 minutes or until puffed and bubbly. Serve hot.
Make ahead tip from Pam – Assemble Onion Cheese Bites on a baking tray early in the day, cover with plastic wrap and refrigerate. Pop them under the broiler just as your guests arrive and you'll be munching in no time!
EasyOnTheCook.com