This is a great recipe for a no-mayo coleslaw, and it's our family's favorite. It lasts for several days in the fridge. However, if you make it with the purple cabbage it will get a nice purple hue to the whole dish. I usually make it the night before I need it. For a recipe like pulled pork tacos or pulled pork sandwiches, I will often make just half a recipe.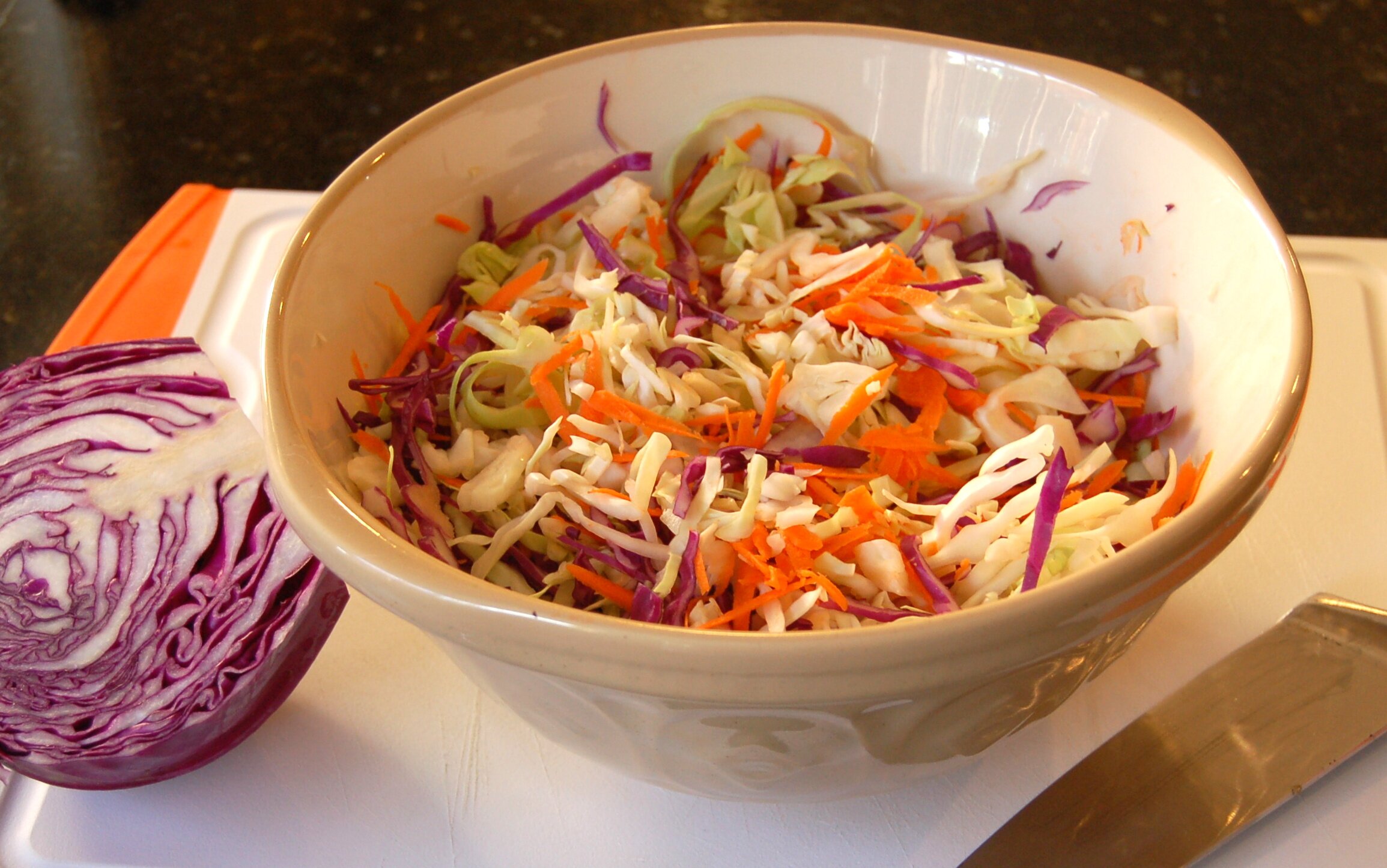 Print This Recipe
Easy Coleslaw
A super easy coleslaw that lasts in the fridge for up to a week.
Yield: 1 large batch
Ingredients:
1 head cabbage
1 small onion
2- 3 carrots shredded
3/4 cup sugar
1 teaspoon salt
1/2 cup vegetable oil
1 teaspoon dry mustard
1 teaspoon celery seed
1 cup apple cider vinegar

Directions:
Chop cabbage and onion until fine. Add in shredded carrots.
In a small pot bring all ingredients for dressing to a boil until sugar dissolves. Remove from heat and pour over chopped ingredients.
Cover and place in refrigerator. This slaw will keep for a week in the fridge. I usually make it the night before I need it.
Enjoy!
EasyOnTheCook.com