I grew up eating good simple food. Most everything cooked from scratch and nary a store-bought mix to be found. My Mom wasn't a fancy cook but rather a meat and potatoes kind of gal, but oh, did she know how to make those meats and potatoes taste good! I especially remember new potatoes and short ribs. Yum!  No fancy ingredients but oh so good. My Dad was an organic gardener even though he had no idea what organic meant. It just didn't make sense to him to put poison on the food then eat it. He did, however, smoke a pack of cigarettes every day. Life is never black and white. My Grandmother, on the other hand, was a terrible cook. She got to a point in her life where everything she served came prepackaged or out of a can, and believe it or not that was an improvement from her previous culinary escapades. Nothing like a canned whole bone in chicken, complete with the goopy spam-like jelly, and canned jello type salad complete with extra mooshy marshmallows to make you be sure to eat BEFORE you head over to Grandma's house.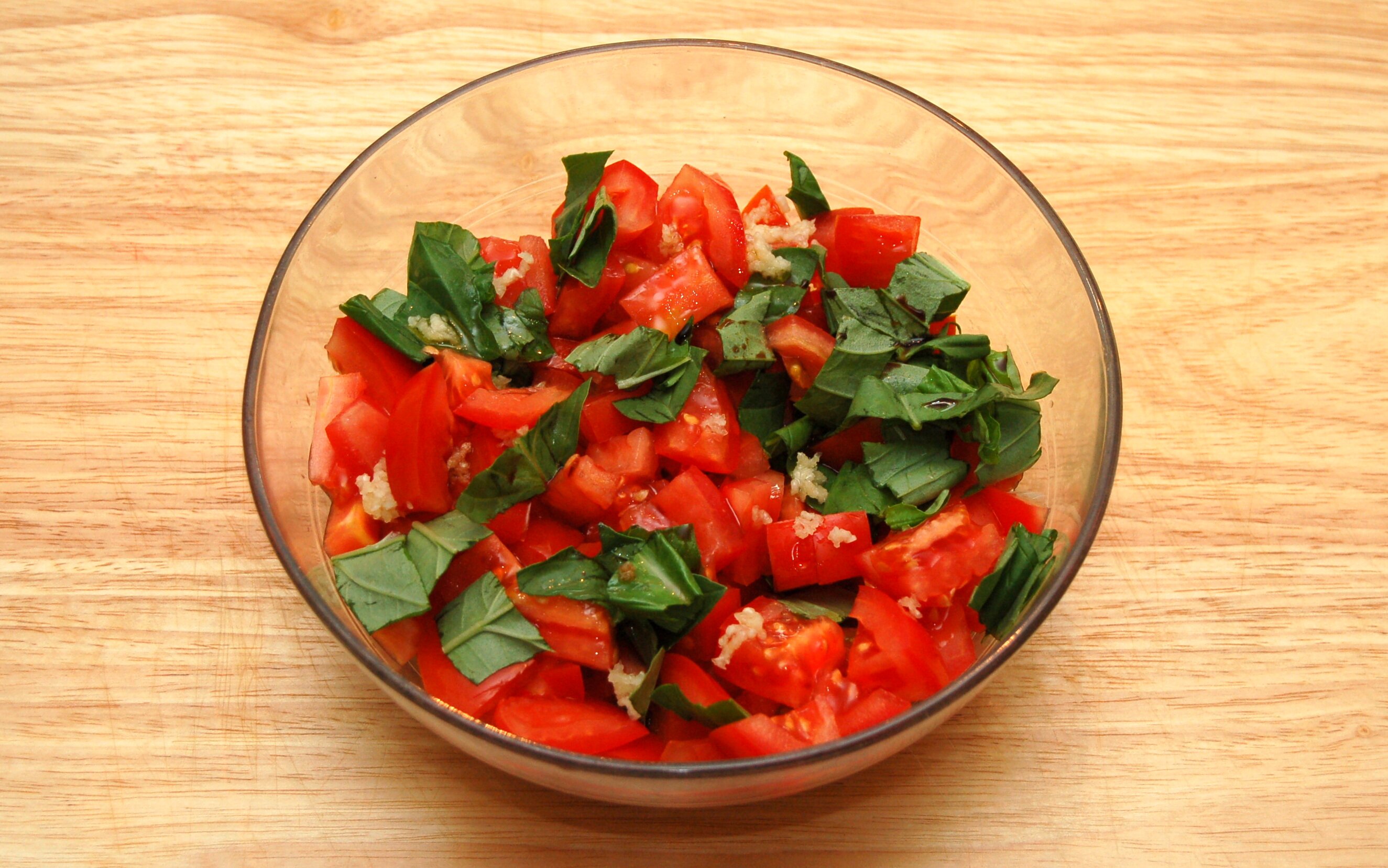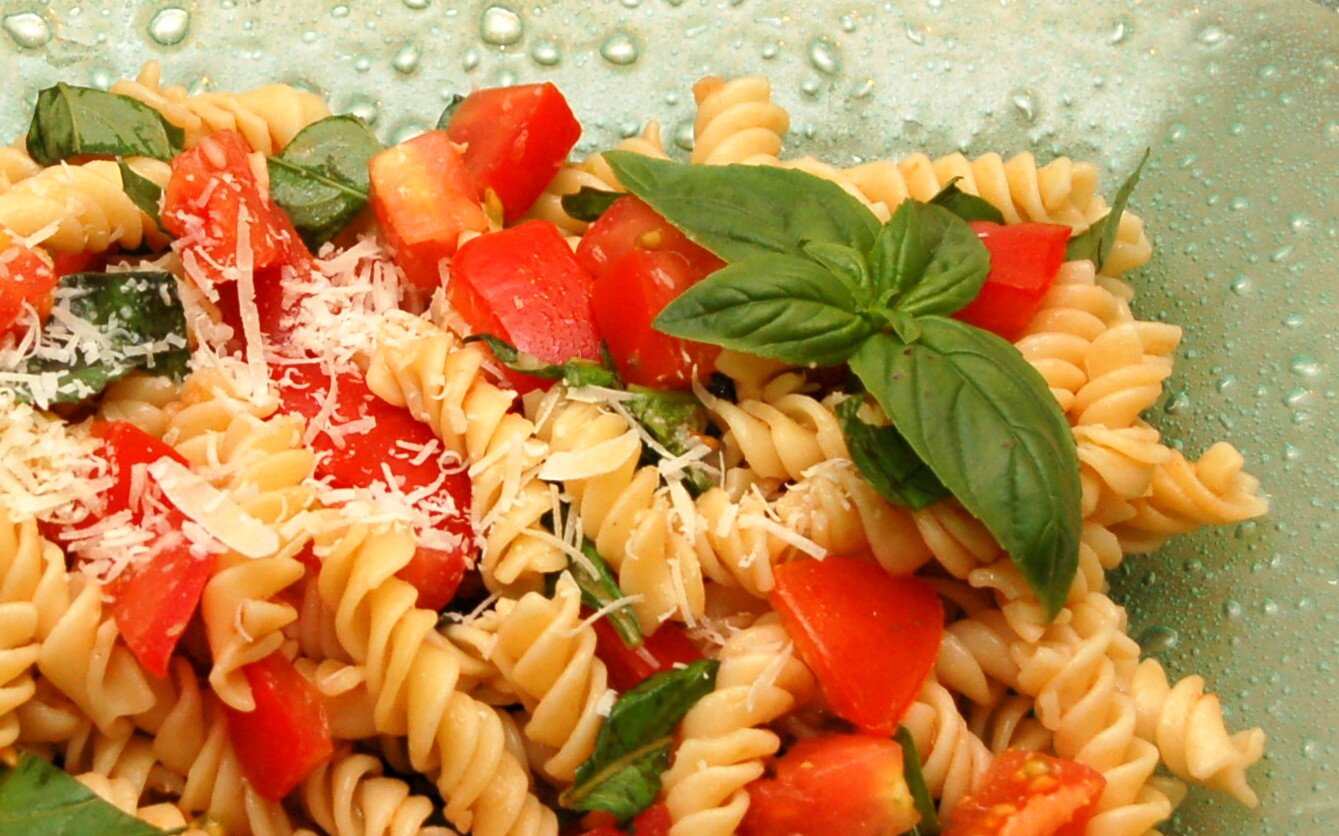 Print This Recipe
Fresh Tomato and Basil Pasta Salad
Simple fresh ingredients at their best.
Yield: Serves 4
Ingredients:
2-3 pounds of fresh ripe tomatoes
½ cup basil leaves
3 tablespoons red wine or balsamic vinegar
4 tablespoons olive oil
4 cloves minced garlic
Salt and pepper, to taste
1 pound dry pasta (this can be any type your family likes from fusilli to macaroni)
½ cup freshly grated Parmesan cheese

Directions:
About 4 hours ahead of time, chop the tomatoes and put in a large bowl together with the basil, vinegar, and 3 tablespoons of the olive oil.
Sauté the garlic in a bit of the olive oil in a pan over medium heat for about 2 or 3 minutes. Soften the garlic, but don't let it brown. Browned garlic tastes bitter. Add cooked garlic to the tomato mixture along with salt and pepper to taste. Let the mixture sit at room temperature for about 4 hours.
10 – 15 minutes before you are ready to serve, cook your pasta according to the directions on the box, in salted water. When done al dente (you don't want it mushy for the salad), drain, then toss with 1 tablespoon of the olive oil and the parmesan cheese. Pour the tomato mixture over the pasta, gently toss and serve.
EasyOnTheCook.com