I love grilling out, and we do it often at our house. We pretty much grill out all year round and have even grilled when we had to shovel a path in the snow to get to the BBQ. That's dedication! Grilled vegetables are my favorite way to get a boat load of veggies all in one dish.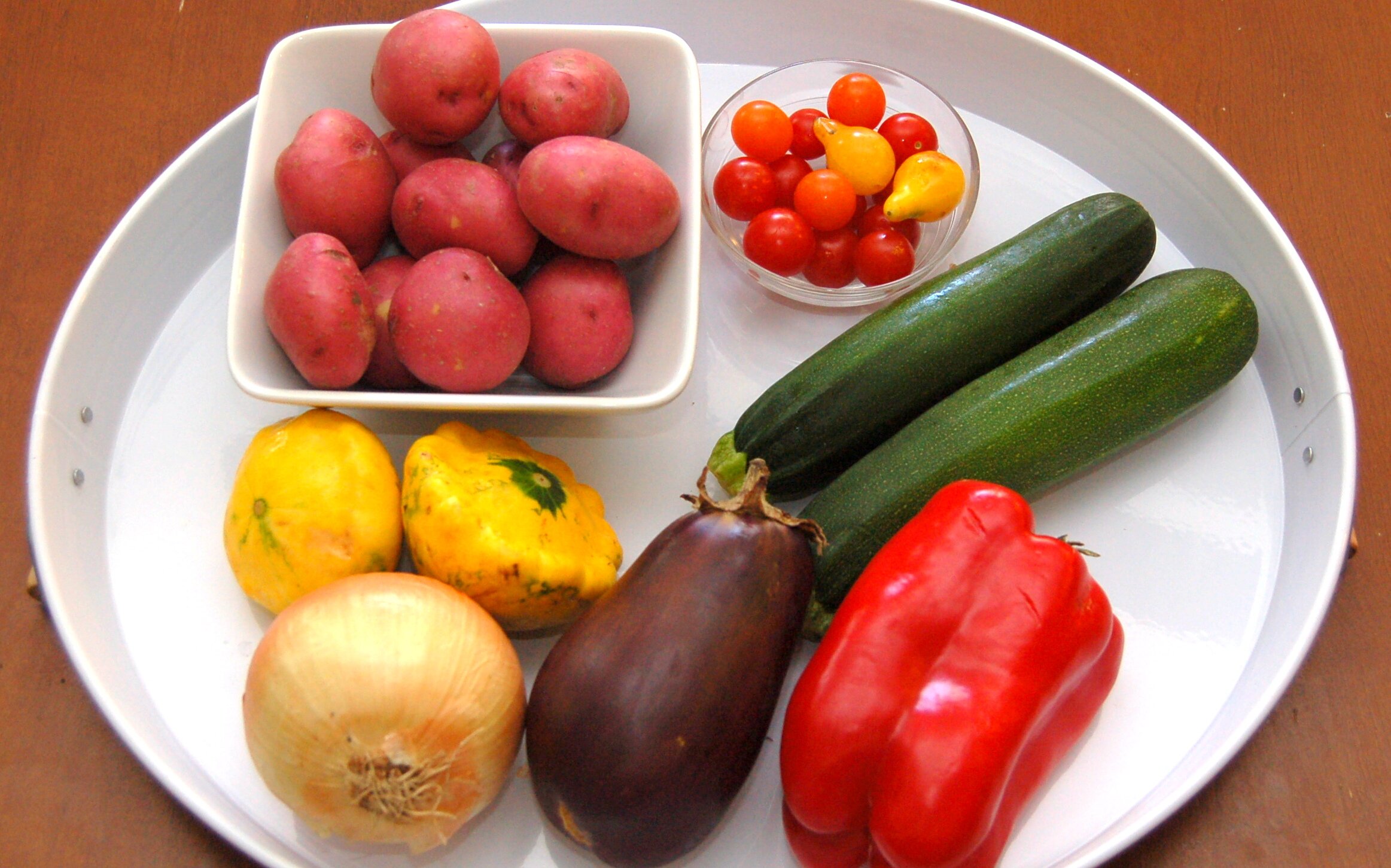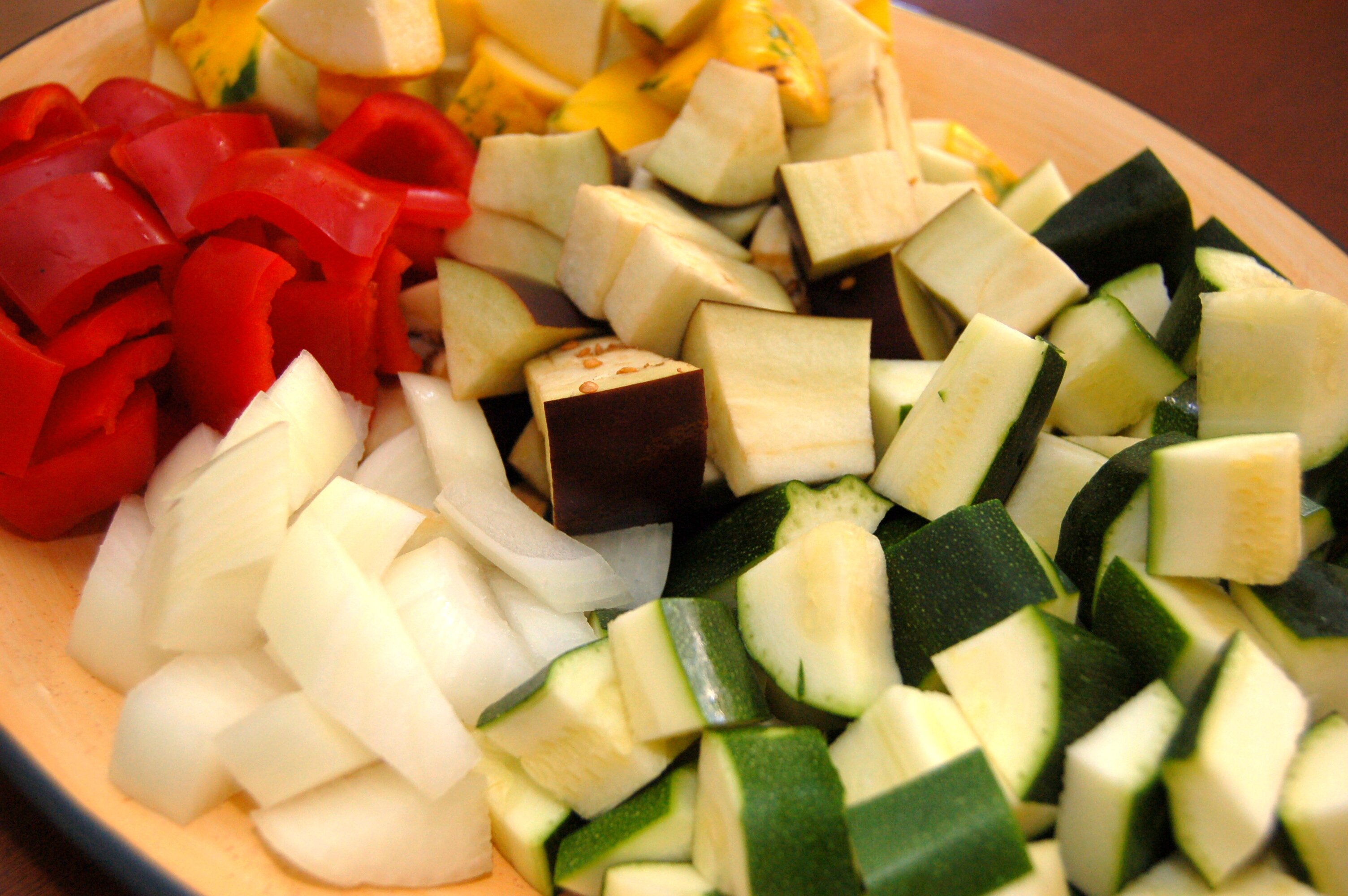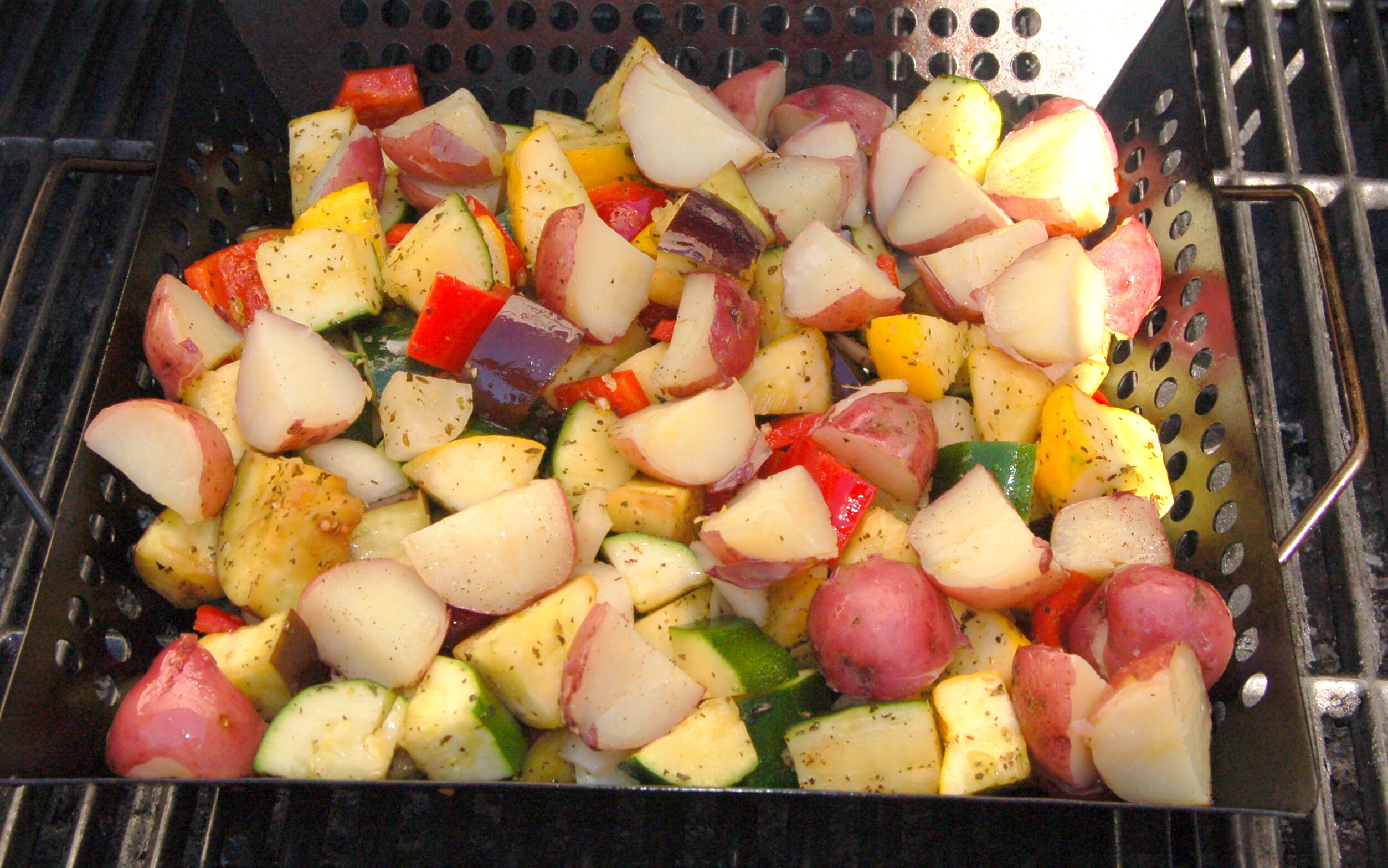 Print This Recipe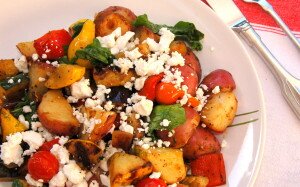 Grilled Veggie Salad with Potatoes, Arugula and Goat Cheese
Quick and delicious salad with grilled veggies, arugula and goat cheese.
Yield: 4-6 servings
Ingredients:
2 medium zucchini
2 medium yellow squash
1 medium sweet onion
6 medium red potatoes quartered
1 medium egg plant
8 oz small mushrooms
I cup cherry or grape tomatoes
I bunch arugula

3 tablespoons Olive Oil
The juice of one Lemon
2 teaspoons dijon mustard
2 cloves Garlic
1 teaspoon Basil
1 teaspoon Oregano
Salt and Pepper to taste

Approximately 4 to 6 ounces of goat cheese (as much or as little as you like)
Balsamic vinegar to drizzle on finished salad

Directions:
Parboil potatoes in salted water for about 10 to 15 minutes. Potatoes should still be quite firm. Alternatively, microwave potatoes until partially cooked but still firm.
Cut zucchini, squash, onion and eggplant into large chunks approximately 1-2 inches in diameter.
At the bottom of a large bowl with a lid mix olive oil, minced garlic, basil and oregano. Put all veggies except tomatoes in the bowl, put the lid on, and shake to coat the veggies with the oil mixture. Let marinate for at least 15 minutes, shaking the bowl every once in a while, or a few hours in the refrigerator.
Preheat grill basket on BBQ over medium-high heat. Add marinated veggies. Season with salt and pepper. Grill and stir occasionally for about 15-20 minutes or until veggies are tender. In the last 2-3 minutes of cooking add tomatoes and arugula and cook until arugula is wilted.
Transfer to serving platter and drizzle with balsamic vinegar and top with crumbled goat cheese.
Enjoy!
EasyOnTheCook.com