I like a good salad. I like a good salad even better when I can turn it into a quick meal that my whole family loves. This salad can be on the table and filling hungry tummies in as little as 20 minutes. I've used pumpkin seeds in this recipe because they taste good, add some extra crunch, and are jammed packed with vitamins and minerals. I have also used my good friend in the kitchen, the avocado, who adds a perfect amount of creaminess to the dish. One thing you might notice is that I have only used taco chips as a garnish, and I don't use any cheese. I have been cutting back on the dairy, and with the avocado, we don't even miss it in this salad.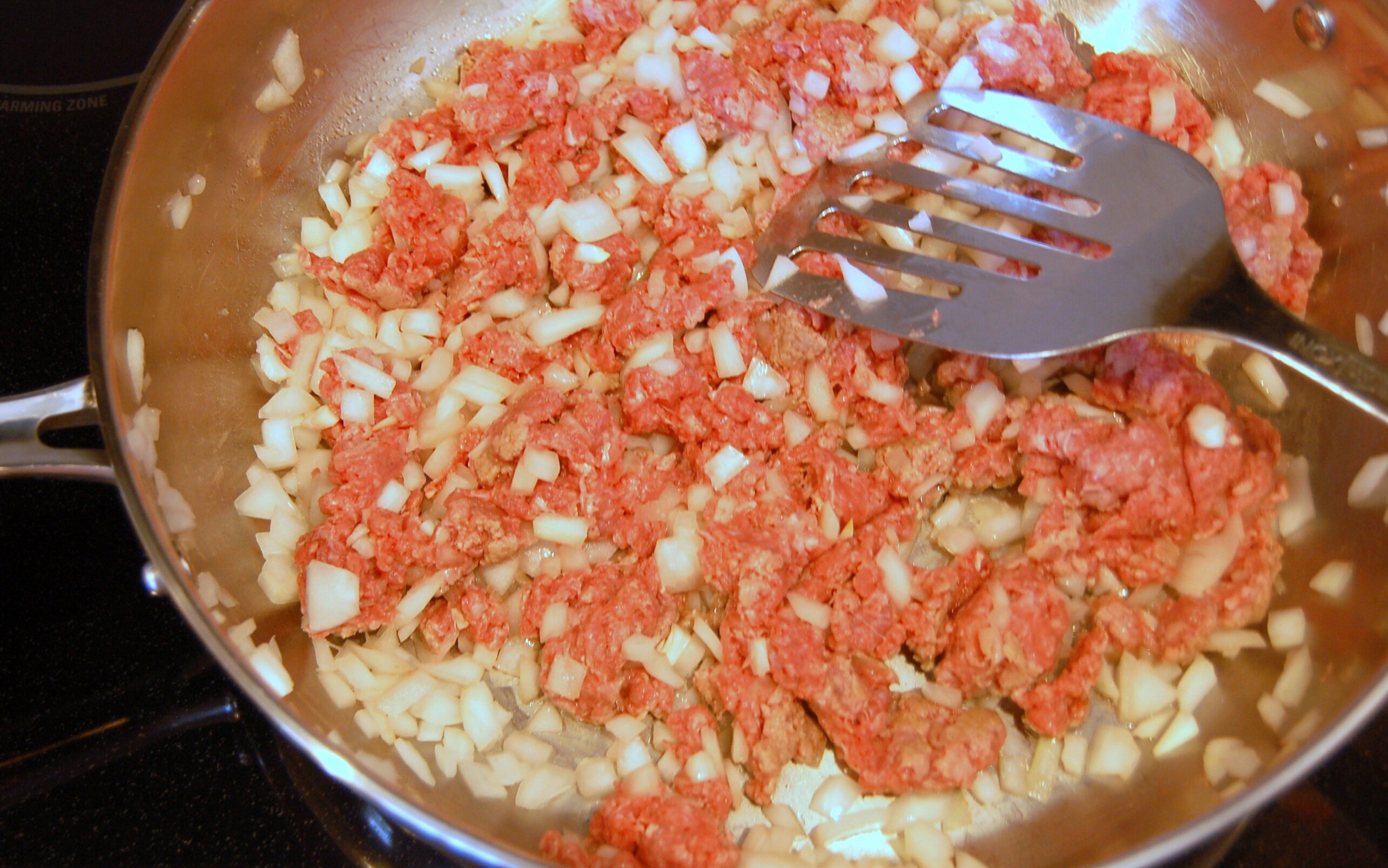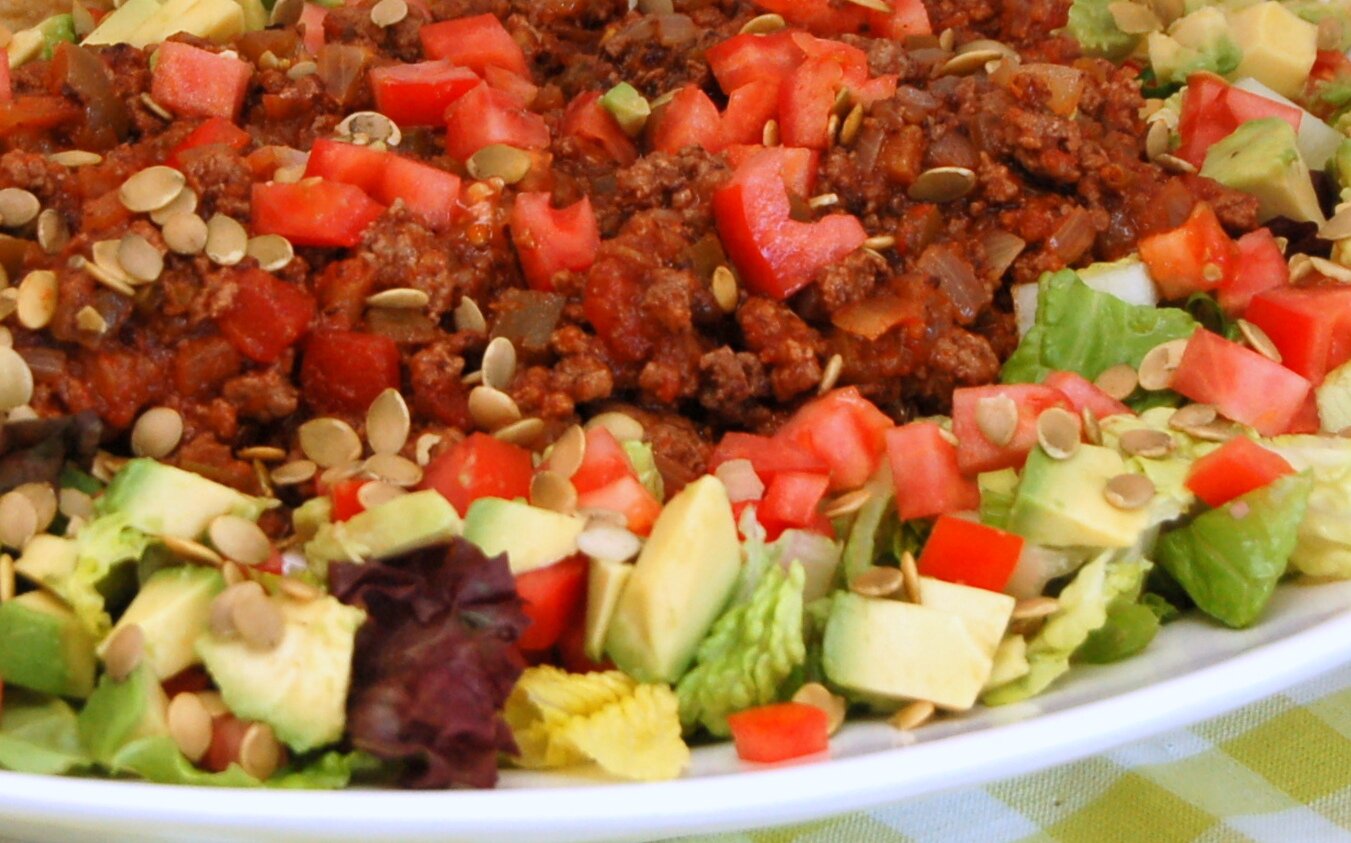 Also check out this recipe for Chunky Guacamole

Print This Recipe
Easy Taco Salad
Super easy taco salad makes a great dinner.
Yield: 4-6 main dish servings
Ingredients:
I pound ground beef
1 medium onion
1 1/2 cups of salsa (mild, medium or hot depending what your family likes)
1 head of romaine lettuce
4 cups spring mix lettuce
2 green onions
1/2 cup pepitas (pumpkin seeds)
1 large tomato diced
1 large rip avocado sliced

1 cup of shredded cheddar cheese or about 4 oz Queso Fresco (optional)
Taco chips for garnish (optional)


Directions:
Brown hamburger and chopped onion in a pan over medium heat. Add in the salsa and continue to cook until the mixture is warmed through. Remove from heat.
Make a bed of the chopped lettuces on a large platter. Sprinkle with green onions. Top with slightly cooled but still warm hamburger/salsa mixture.
Garnish the salad with diced tomato and avocado. Sprinkle the pumpkin seeds on top.
Enjoy!
EasyOnTheCook.com