I love an easy appetizer and it doesn't get much easier than fresh tomatoes on toast. But the thing about a good Bruschetta is folks will think you've fussed, when it was easy peasy lemon squeezy. Except there isn't any lemon in this Bruschetta, just a splash of balsamic vinegar.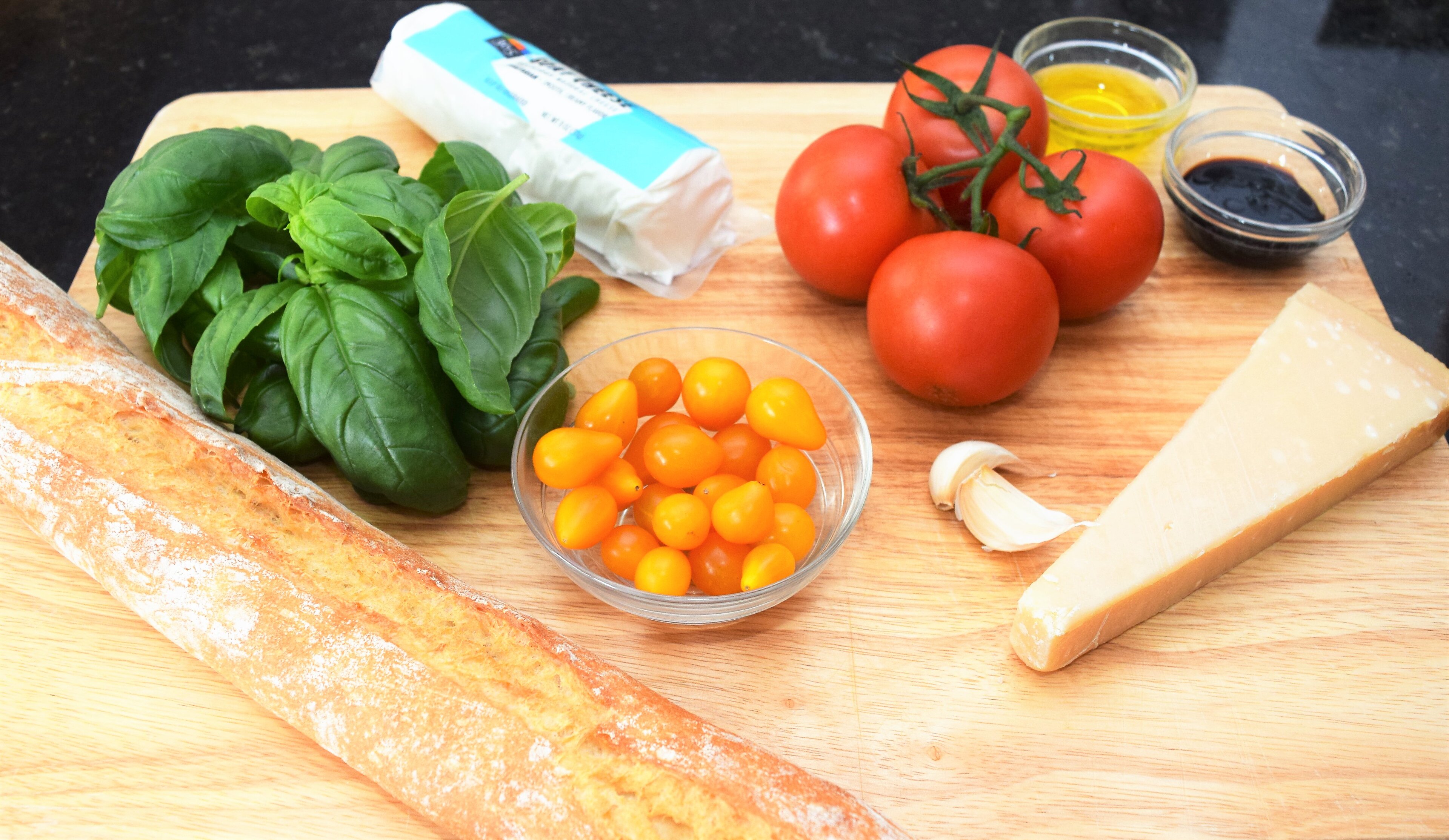 The key to a delicious Bruschetta is the same as almost very other recipe: good fresh ingredients. I use all kinds of different varieties of tomatoes when making Bruschetta. Just whatever I grow or can find perfectly ripe at the grocery store.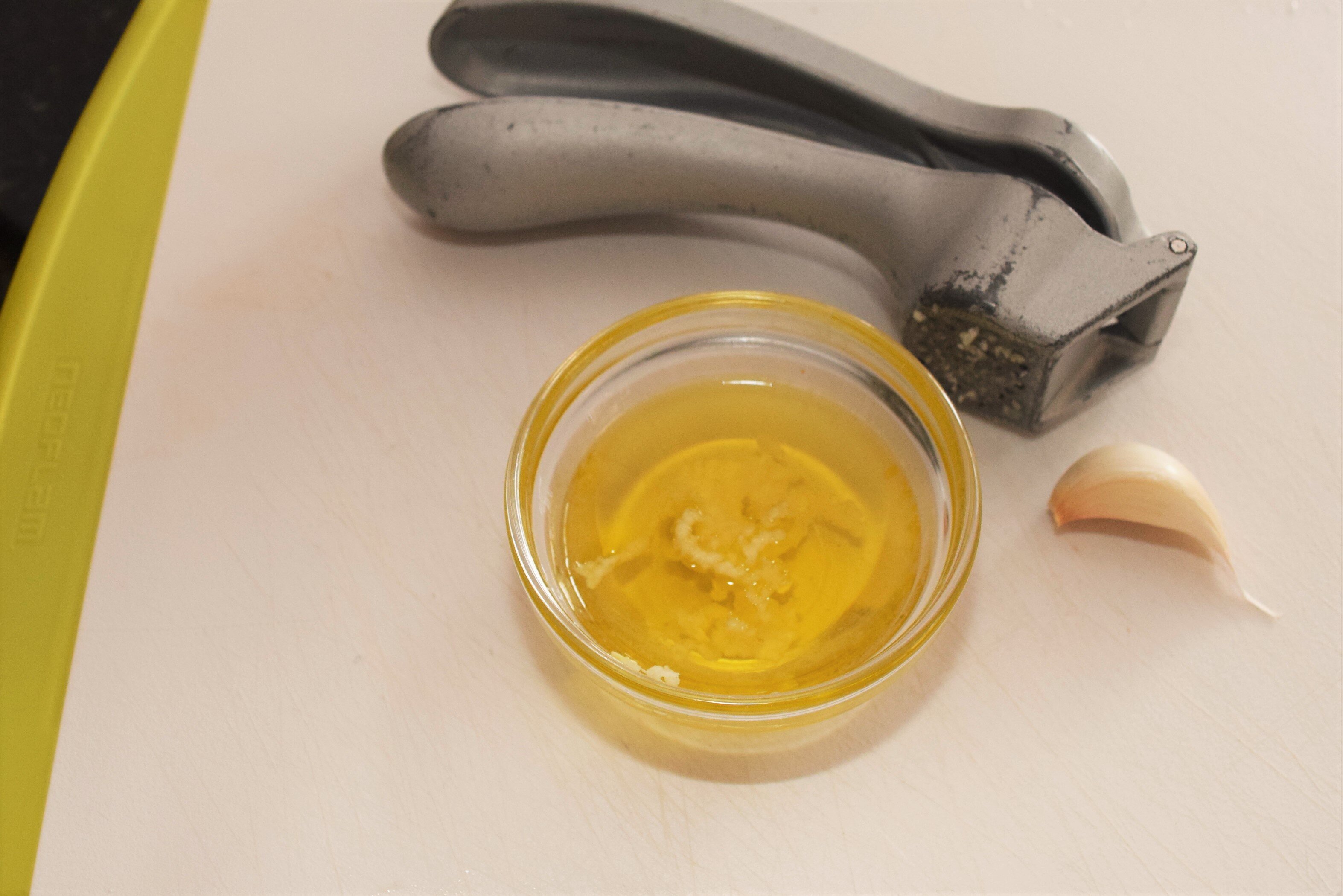 Start by adding the crushed garlic to the olive oil. I always go back and forth on one clove of garlic or two. I like it better with two cloves but I find myself warning everyone over and over that the bruschetta has a lot of garlic. Not unlike a broken record. It gets old quick. But if I only put one clove in, I am always wishing I put in more garlic. So I will leave it to you to decide if one clove or two works for you.
The hardest part of the recipe is chopping the tomatoes, and that's not hard at all. I like to use a few yellow tomatoes to mix in with the red, just because it looks good.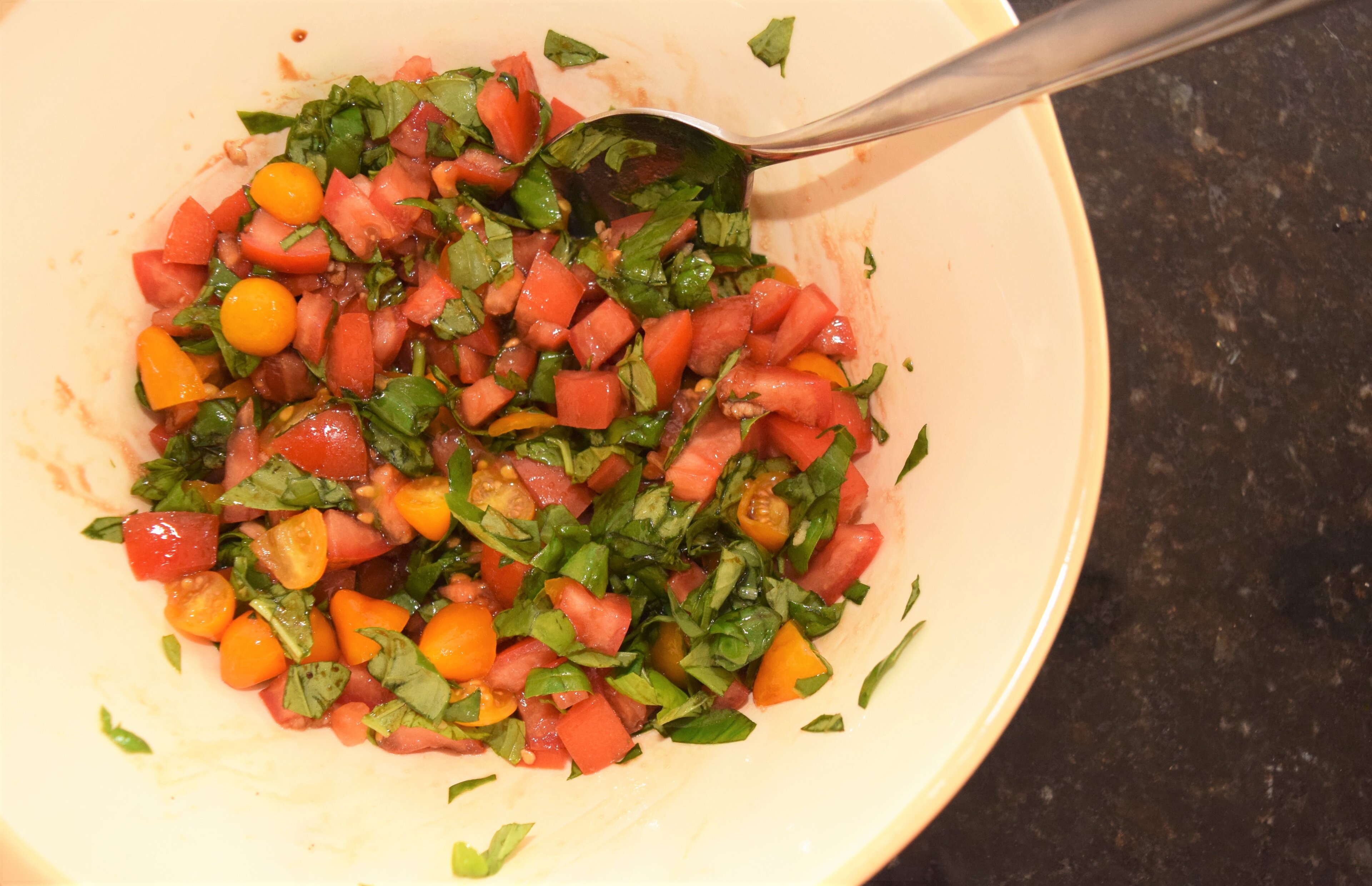 Put the tomatoes in a bowl then add in the basil. Drizzle in the garlic oil and vinegar. Add some salt and pepper. Give it a mix and let it sit for at least 30 minutes, or as long as two hours. Don't refrigerate. Cold sucks the flavor out of a tomato.
I toast my baguette slices on a pan in the oven set on broil. The key is you have just got to sit there for a couple of minutes. Don't wash a dish. Don't check your texts. Don't let the dog out. Just watch your toast. If you turn your back, the darn things will burn on you. Every. Single. Time.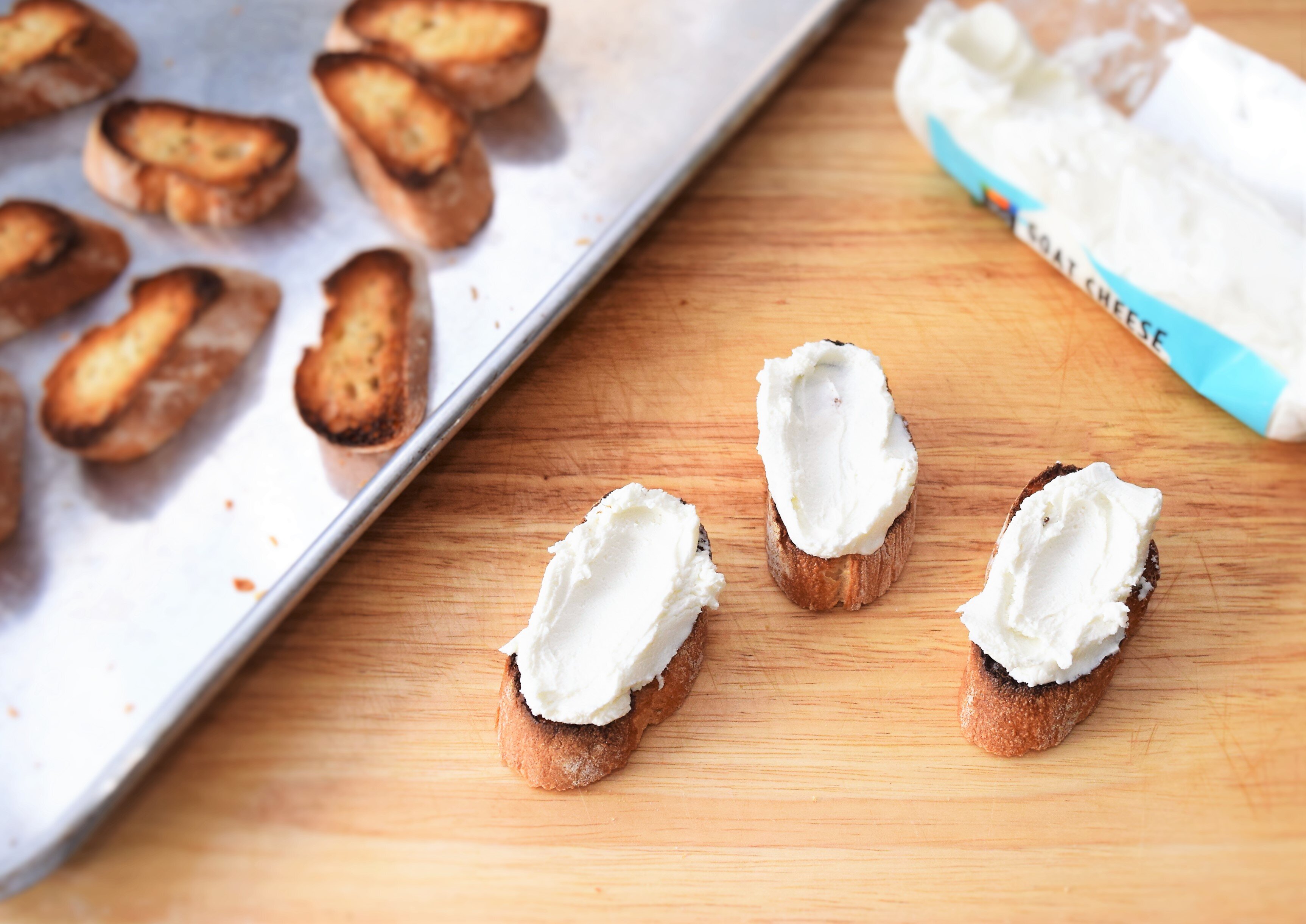 While the toast is still warm, spread with about a teaspoon full (or more depending on the size of your bread) of softened goat cheese. You might notice in the picture that I spread the cheese so that there is a little well in the center with slightly higher sides. This help keeps the tomatoes on the bread.
Top the goat cheese with a good spoonful of tomato mixture and a tiny drizzle of the juice from the bottom of the bowl.  Marilou Patricia Sande
Sprinkle with a little fresh grated Parmesan and enjoy. Then enjoy another. And then maybe one more if you've had a busy day! :-)
Print This Recipe
Easy Tomato, Basil and Cheese Bruschetta
This easy Bruschetta makes the perfect fresh appetizer.
Yield: 12 to 14 good sized pieces
Ingredients:
2 cups of diced fresh ripe tomatoes (about 4 tomatoes)
1/2 cup fresh basil torn or cut into small pieces
2 cloves fresh garlic crushed
2 tablespoons olive oil
1 tablespoon balsamic vinegar
salt and pepper to taste
6 oz goat cheese room temperature so it's nice and soft
1 baguette
1/4 cup freshly grated Parmesan Reggiano

Directions:
Crush garlic cloves into olive oil and set aside.
Dice tomatoes and place in medium sized bowl. Tear or cut up basil and add to tomatoes in bowl. The drizzle with garlic olive oil and balsamic vinegar. Add salt and pepper to taste. Stir gently to combine. Let sit for 30 minutes or up to two hours.
Toast baguette slices under the broiler. Watch carefully as it only takes a couple of minutes.
When baguette slices are toasted and still warm, spread with goat cheese.
Top cheese toasts with tomato basil mixture. Finish with some freshly grated Parmesan and enjoy. Then enjoy another.
*Finished product will hold well for at least an hour before serving.
EasyOnTheCook.com