I'm a sucker for a nice cool drink on a hot summer day. It gets a bit more complicated when a gal is trying to cut back on refined sugar and stay away from the artificial sweeteners because she has become convinced that artificial sweeteners are made from the tears of genetically altered baby bats. I jest, I jest, but I am really trying to stay away from refined sugar and artificial sweeteners. Enter Stevia. Stevia is a plant-based sweetener that has no calories. I also find Stevia doesn't have a funky aftertaste. I have been successfully using it as a substitute for sugar mostly in drinks and salad dressing and based on that success I am going to experiment more with it in the future.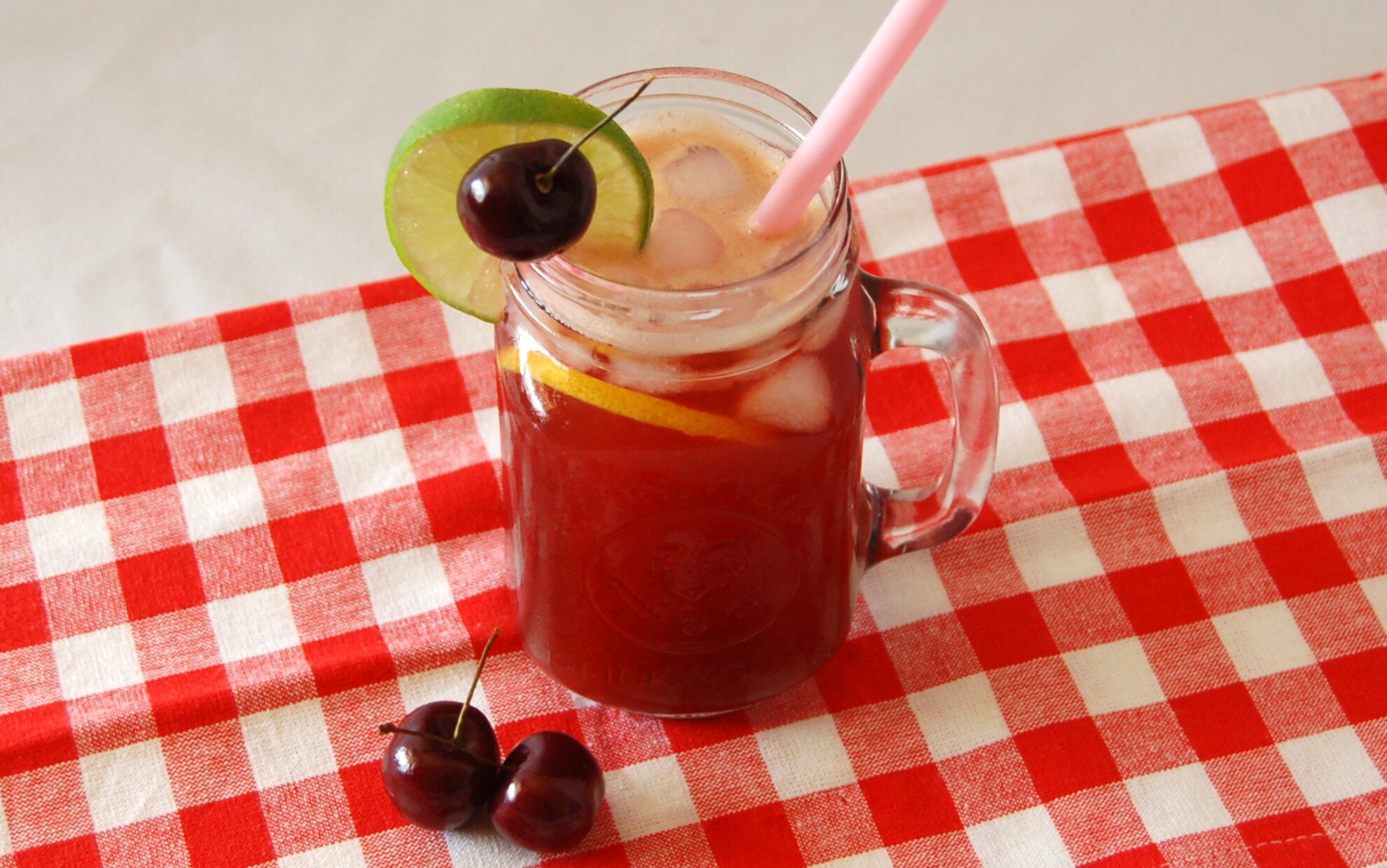 Print This Recipe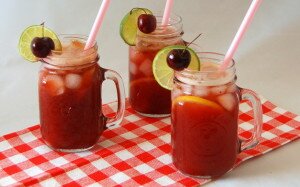 Cherry Lemon Limeade Sweetened with Stevia
Refreshing cherry lemon limeade sweeted with Stevia
Yield: 8-10 Servings
Ingredients:
1 cup lemon juice (about six or seven lemons)
1/4 cup lime juice (about two or three limes)
3 cups of pitted fresh cherries (or 2 cups Cherry Juice)
Stevia
8 cups of water or sparkling water

Directions:
Juice lemons and limes. Mix together in large pitcher with 8 cups of water. The amount of Stevia depends on the brand you use. Add the Stevia slowly and sweeten to taste. I used O Organics Brand and it was 15 small packets to get to the level of sweetness we like.
Pit cherries then blend in blender with about a cup of the lemon limeade.
Mix pureed cherries and lemon limeade together and serve over ice.
Enjoy!
EasyOnTheCook.com