For me, nothing makes a house a home like a large pot of homemade soup simmering on the stove. In the winter, I make soup at least once a week, and lucky for me my family loves it.
One of the problems with canned soup is the large amounts of sodium in each can. It actually made headlines a couple of years ago when one of the big soup makers vowed to reduce sodium in their soups but ended up adding even more sodium. Folks love their salt. While I firmly believe salt enhances favor, I think, especially in processed food, the salt ends up being the only flavor! When making soup, if I am using canned items, I always try to find the low or no sodium options. Things like beans or even chicken stock can have so much sodium that your homemade soup ends up having as much sodium as the canned variety. It's important to read the labels on what you buy. It only takes a few minutes to ensure your hard work in the kitchen will not only taste good but be good for your family too! Ok, I'll get down off my soap box now and get back to the soup!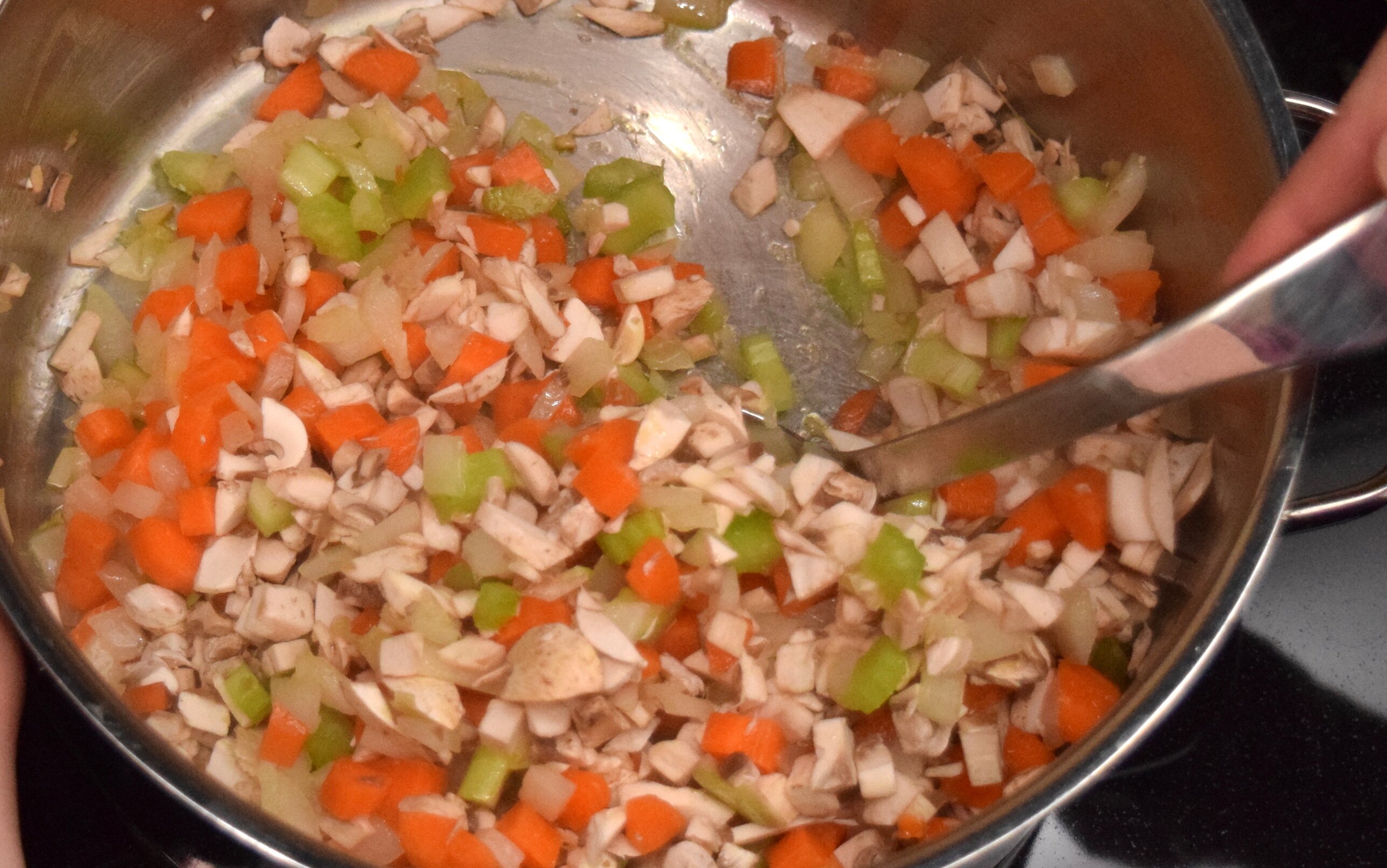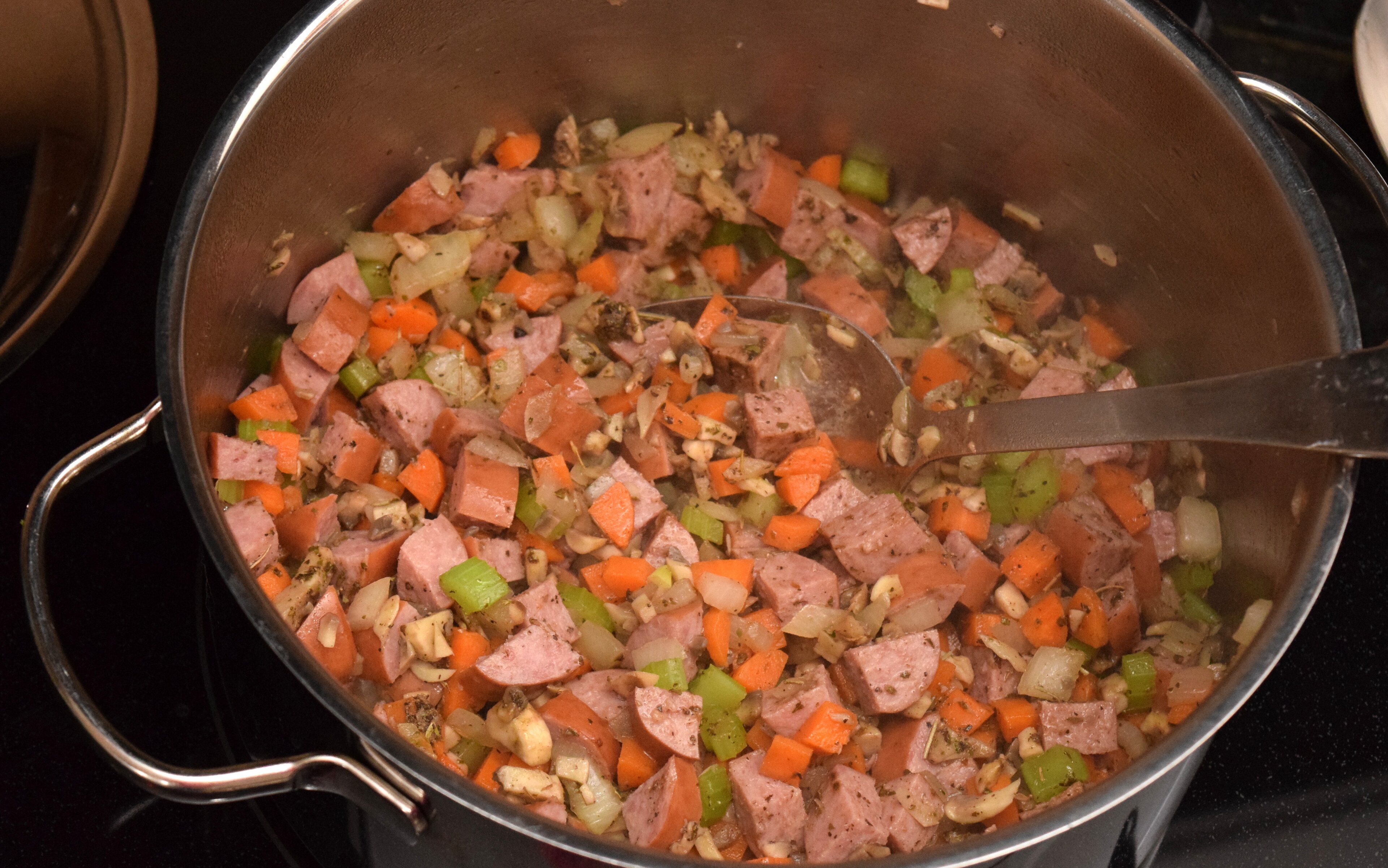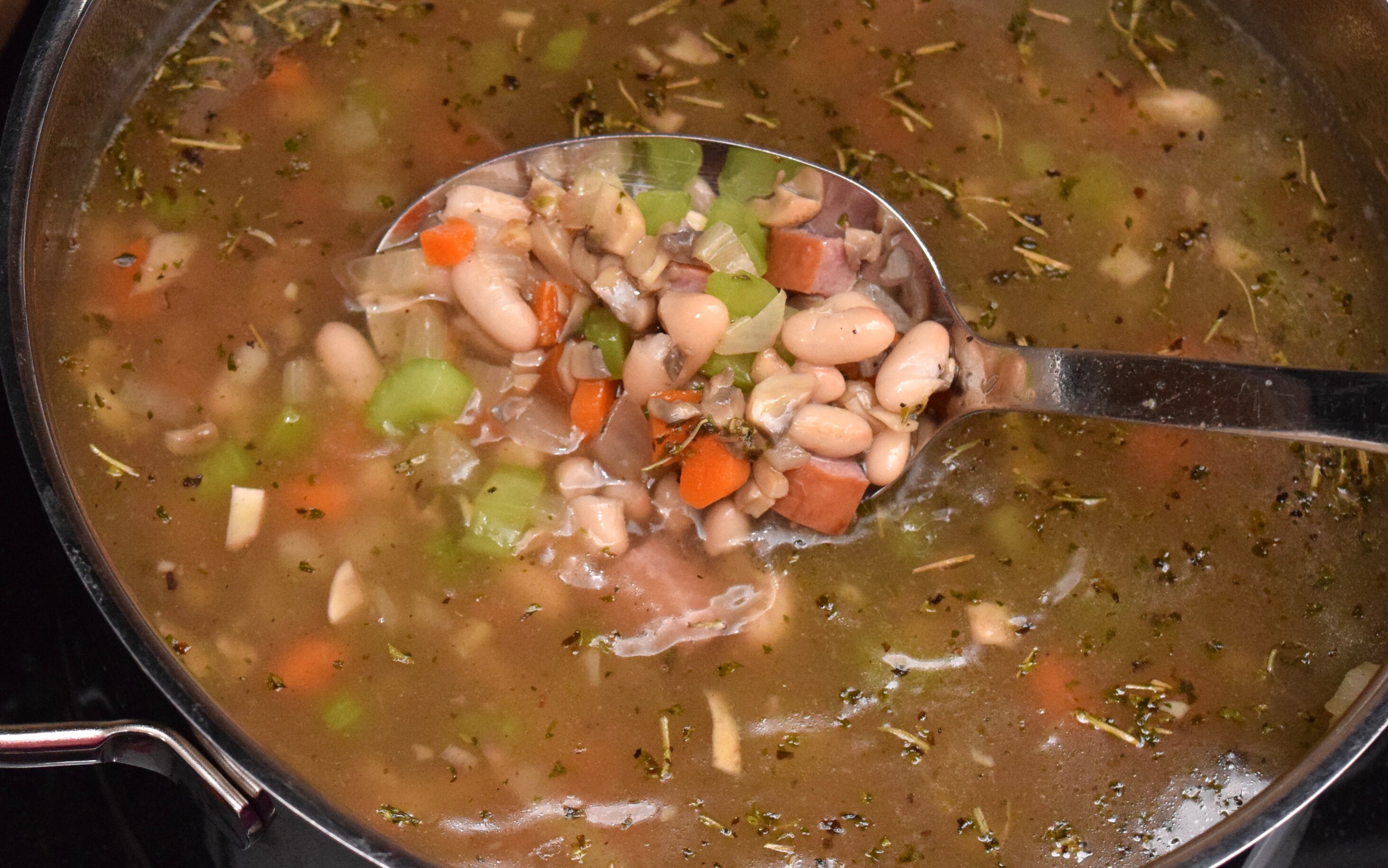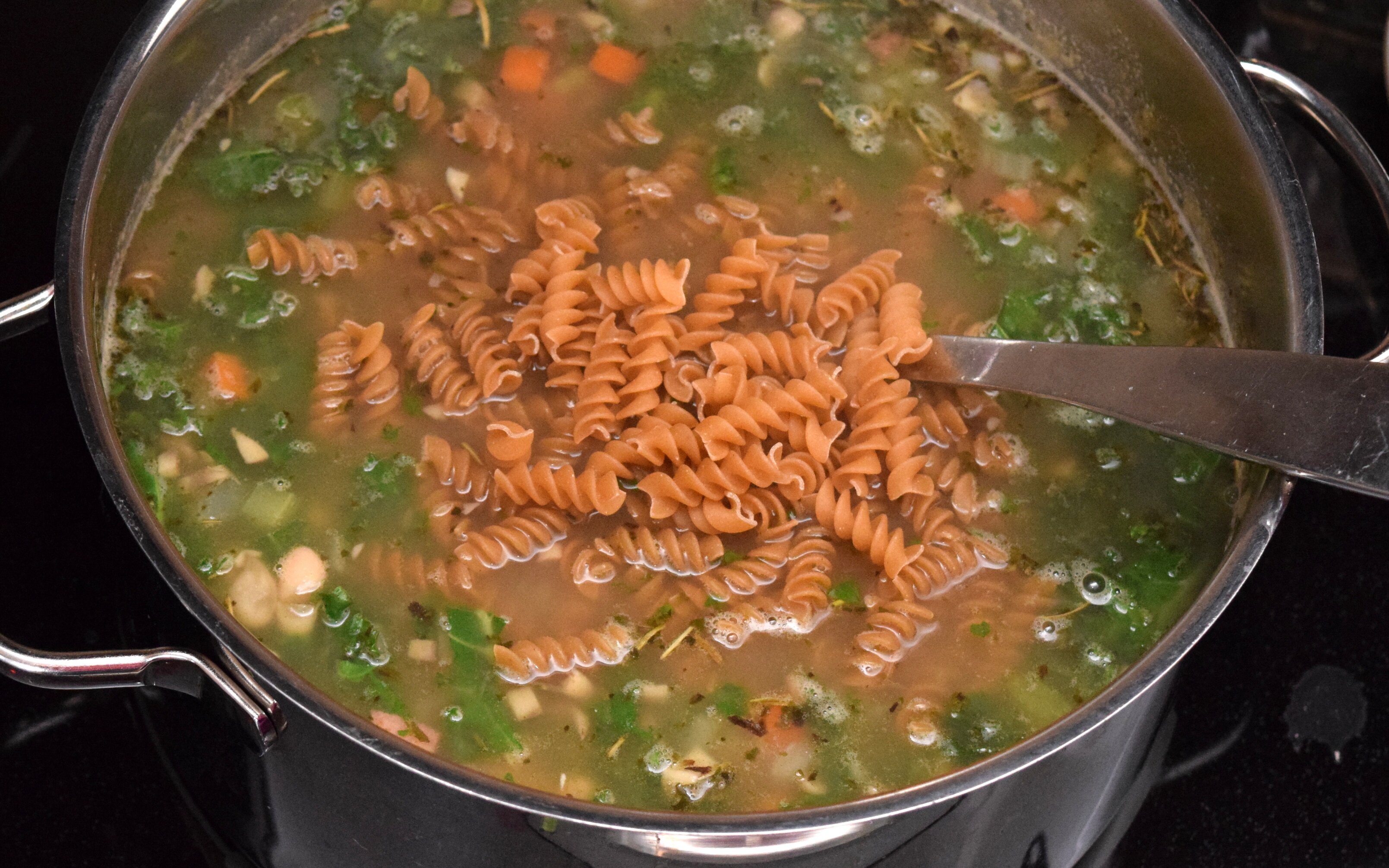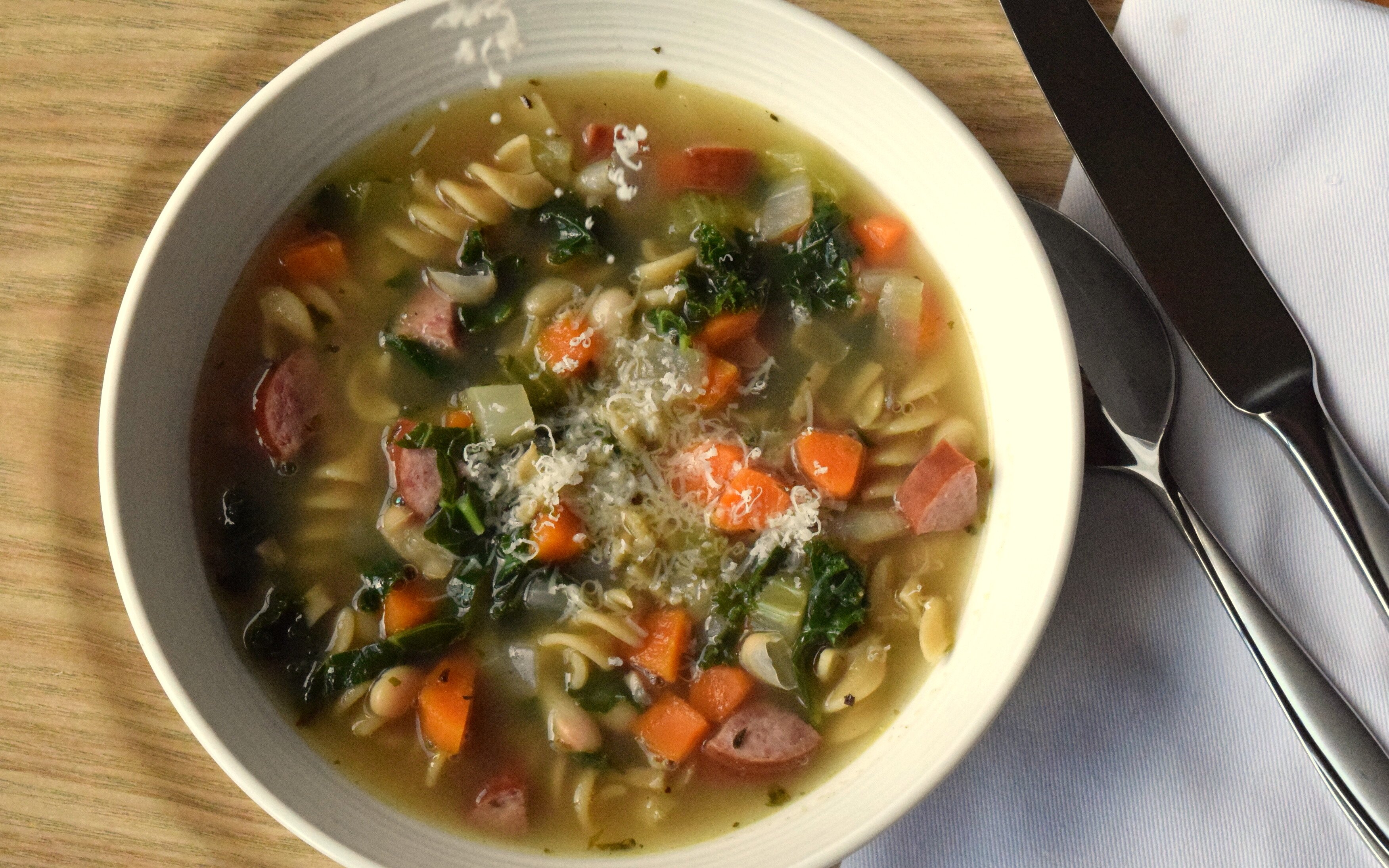 Check out more Soup recipes HERE
Print This Recipe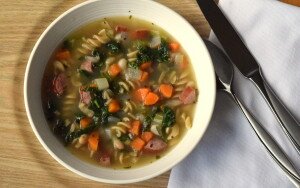 Turkey, Bean and Kale Soup
This delicious and healthy soup is simple to make and a family favorite.
Yield: At least 6-8 servings.
Ingredients:
1/2 large onion chopped
2 stalks of celery, chopped
3 carrots, chopped
6 oz mushrooms, chopped
2 tablespoons olive oil
1 teaspoon sage
1 teaspoon oregano
1/2 teaspoon rosemary
13 oz smoked turkey sausage
2 15 oz cans white beans (drained)
2 32 oz cartons of chicken broth
3 cups chopped kale
2 cups dried pasta (uncooked) I often used whole wheat because I think it holds up better in soup
Salt and Pepper to taste

Directions:
In a large soup pot heat the olive oil over medium heat. Add onions and saute for about 2 minutes until onions are becoming translucent and fragrant.
Add carrots, cook for about a minute, then add celery and cook for another minute.
Add mushrooms and cook for another 3-4 minutes until mushrooms are soft. If you are using dried herbs add them now.
Next add turkey sausage and saute for about a minute. Add in beans, then chicken broth. Simmer, without boiling, for 15 -20 minutes.
About 12 minutes before serving add in kale, and pasta. If you are using fresh finely chopped herbs, add them in now. Taste broth and add salt and pepper as needed.
Serve topped with grated Parmesan cheese!
EasyOnTheCook.com