I got the idea for this fun craft a bunch of years ago when my neighbor's sweet-as-pie 5 year old twin boys asked me what I gave out for Halloween Treats. "Broccoli", I replied matter of factly, "And for really special kids I might give a turnip or some cauliflower." My off-the-cuff remark caused a week of speculation at my friend's house. Could it be that Ms. Patricia would actually give out veggies for a Halloween treat? No, it couldn't be, could it? After I got the ball rolling I couldn't very well stop it, could I? I got to work on my computer and fashioned a realistic looking label. Using double-sided tape (a glue stick would work well, too) I stuck it to a plain brown paper bag.

When the kids came to the door I peered into their goodie bags and said, "Oh my, too much yucky candy, I have just the thing to remedy that!" And out came my bags of broccoli and turnips! Their mom later told me it was the first thing they hunted for in their bags when they returned home, and, of course, they were relieved to find candy and not broccoli in the bags! I wouldn't recommend putting actual veggies in the bags, unless you would love to find the trees in your yard filled with pretty toilet paper in the morning. But I'm just sayin'.
You can download the labels here for the turnips and here for the Broccoli.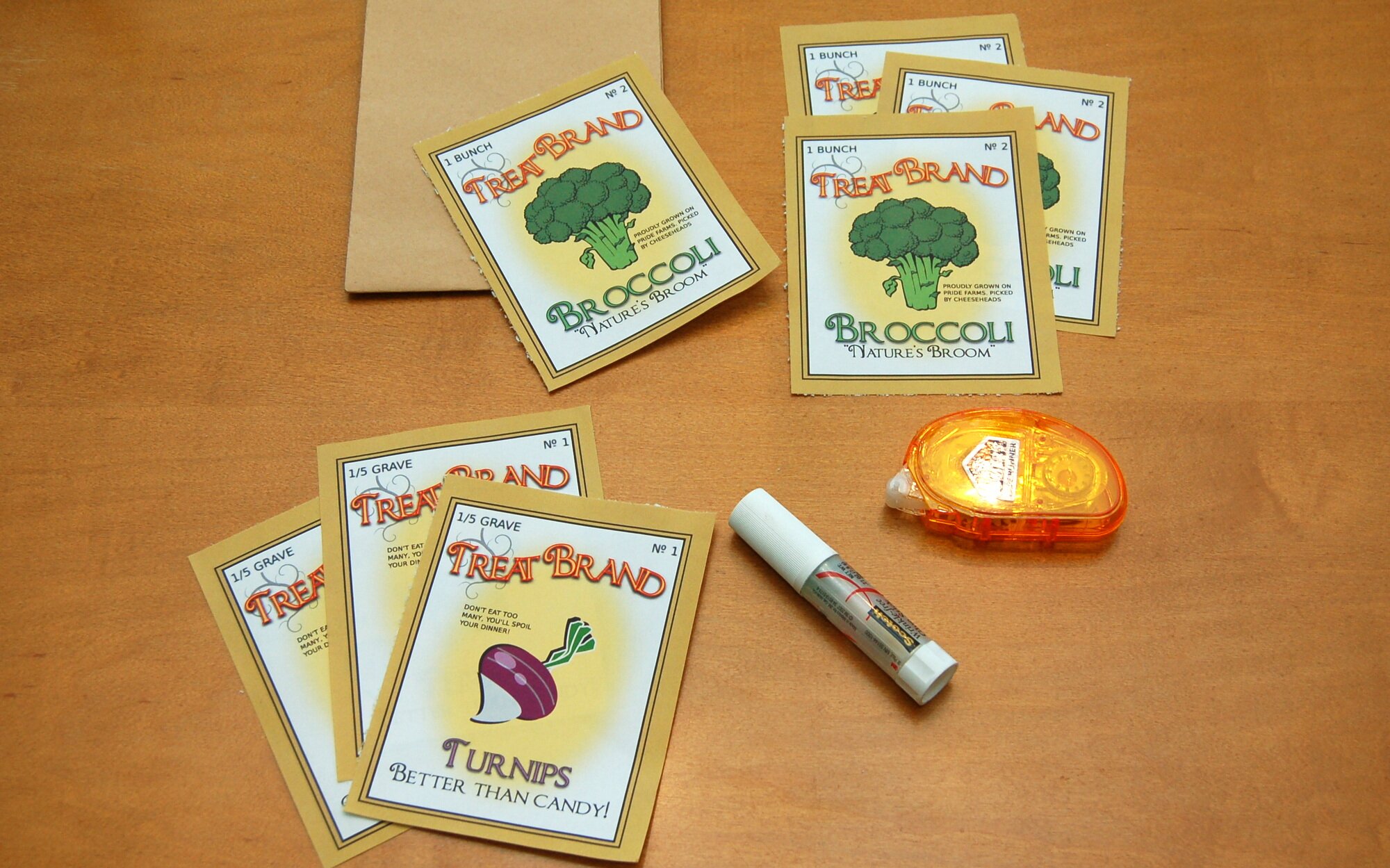 Just print, cut apart and stick to a bag. Fill with candy and you are good to go! Happy Halloween!